Wolfgang Schaffer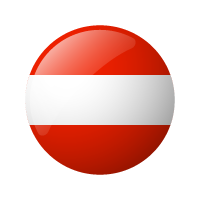 Position: Prokurist, Abteilungsleiter PMO & CRS
Organisation: bit media e-solutions GmbH
Wolfgang Schaffer is an informatics engineer who started his career with ICT adult training and IT consulting. In 1995 he managed a private training center in Graz where he was responsible for sales, creation and delivery.
In 2007 Wolfgang changed to Munich as CEO of a franchise headquarter for ICT training companies. More than 20 years of experience in managing parallel projects with multiple synergies in development, communication and management of business and training processes, which set the basis for his actual position.
Since 2013 Wolfgang is managing international projects for implementation of e-Learning and software solutions. He has experience in the management of cooperations between contracting authorities/clients, beneficiaries and key-experts ensuring a smooth, target-oriented implementation of national and international contracts, applying the highest standards of quality.
In 2016 he did a management buy-out together with two colleagues and is now co-owner of five companies in Austria, Germany, Switzerland, Albania and Kosovo in the field of education, e-solutions and e-government.
As member of the Innovation Board in his company, Wolfgang is very interested on new technologies, products and innovative solutions.