Yassine Bentaleb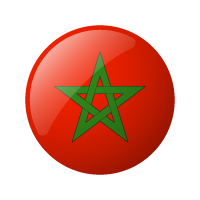 Position: Entrepreneur and Consultant
Yassine is an Entrepreneur and Consultant, with a strong interest in Youth Empowerment, Civic Engagement and 4th Industrial Revolution. He holds a Master of Engineering in Information Systems from Mohammedia School of Engineers, a certified executive coach from Marshall Goldsmith Stakeholders Centered Coaching and a US Professional Fellow on Civic Engagement.
After his Master in 2010, he joined IBM for 5 years as a consultant in the MEA consulting by degrees program, before taking on role of Project Manager in IBM ITS team, then Sales leader with IBM STG Department.
Yassine holds the IBM GTS Growth Market Unit General Manager Award due to his engagement, personal responsibility in all relationships and dedication to customer success.
Between 2015-2016, Yassine Joined ENACTUS then Amideast as entrepreneurship Consultant and Program Manager to teach and coach hundreds of youth on entrepreneurship and social innovation.
Those experiences enabled him to sharpen his entrepreneurial and analytical skills and tailor his business acumen, which resulted in pivoting to open up for new opportunities. In 2017, Yassine founded "Millennials Consulting", which aims to provide integrated solutions (consultancy, training and coaching) for a Better Understanding, Integration and Impact of Millennials in Schools, Companies and Society.
In 2018, Yassine founded "CitizenUp", an intelligent Platform that Engage Citizens & Organizations into social & societal actions, challenges and missions based on their Interests & Availability.
Yassine is a member of the Global Shapers Community, an initiative of the World Economic Forum that he joined in 2017. He is currently founder of #TheMoroccanButterfly initiative a Digital Identity to empower & Inspire youth throughout small actions, initiatives and thoughts (Butterfly Effect) and Build Sustainable Generational Projects and Programs with and for ihssan #إحسان (Excellence & Mastery).