Yuri Perohanych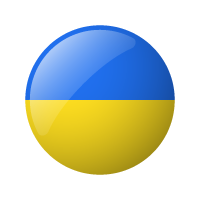 Position: General Director
Organisation: Association of IT Enterprises of Ukraine (AITEU)
Mr. Yuri Perohanych is a public activist in spheres of ICT, education and culture. He has a strong background in software engineering, international law and an abiding interest in literature, history and open access.
As a General Director of the Association of IT Enterprises of Ukraine (AITEU) his activity is concentrated on advocacy, lobbying, IT market development and market research for member companies. He takes part in developing and lobbying of ongoing initiatives to simplify border crossing for ICT goods.
Yuri is also an initiator and one of the founders of the Wikimedia Ukraine NGO, and he is a member of Fund Dissemination Committee of Wikimedia Foundation.
He has launched a dozen of MediaWiki, Drupal and Wordpress based websites for NGOs: http://uk.compu.wikia.com,  http://ict-forum.org.ua, http://wle.org.ua, and others. He also runs an Art webportal for creative and talanted women http://ukrainka.org.ua
He is a member of Inernet Association of Ukraine Committee on Internet advertizing and of Education Committee.