Zikry Kholil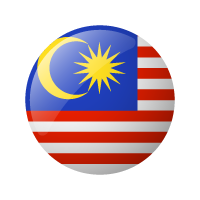 Organisation: The Incitement
Quote:

I want to share my deepest gratitude and appreciation for having been part of this stellar team of Grand juries, phenomenal delegates and thought leaders of the world. I had a great time participating in the WSA Social Innovation Congress. It's an honour to be part of this years World Summit Award and I did not just learned a lot from each one of you, but making new connections through the platform was the greatest take away for most of us. I look forward to the future for more opportunities where people like me can add more value to the WSA Saga.
---
Listed as Forbes 30 under 30 Asia in 2016 and voted as Malaysia's Most Innovative Young Leaders Award of 2016, Zikry's globe-trotting journey since birth makes him an extroverted, outspoken 3rd culture kid. He was missioned as a diplomat with ASEAN in Jakarta & was responsible in pushing the democratisation plan for the Myanmar elections in 2010. worked and volunteered with multiple UN Agencies (UNHCR) and NGO's in Jordan.
Upon returning to Malaysia, Zikry took the challenge in doing corporate sales with the reputable British Media Firm called GDS International where he grabbed the opportunity in being an International Sales Analyst and his team was responsible in bringing in USD $250,000 closing all sales through the phone during his 7 months stint at the company.
A former thought leader at Mindvalley, Zikry founded The Incitement Movement in 2011 with former colleague Daniel de Gruijter, aimed at promoting volunteerism and social impact amongst youths. 5 years laters Incitement is a thriving international community with establishments in over 41 countries, 100's of events, 1000's of volunteers, and despite its overarching social mission statement "spreading positivity" has managed to sustain a 400% year-on-year revenue growth, without having received a single dollar of funding.
Zikry is an ex Radio DJ & a former National Ice Hockey Player. Zikry is also highly active in giving motivational talks and seminars in different cities globally addressing to the social entrepreneurship, young professional and university communities worldwide. Zikry has spoken at multiple European Summits like PODIM and Leading Start:up Communities in Europe, AIESEC Conferences worldwide, TedX events, Impact Hub events and many more making him one of the sought-after speaker worldwide.
Zikry is currently a member of Jurors for the United Nations World Summit Award since 2016. He also just got listed on the Top 100 World's Visionary Leader by Real-Leaders Magazine this year.
Grand Jury of United Nation's World Summit Award
Top 100 Visionary Leaders of the World