Josef Umdasch Research Prize 2018
This was the Prize 2018
Due to the 150-year anniversary of the Umdasch Group all three subsidiaries of the company called for ideas in 2018. The winners were announced during the World Summit Award Congress in Vienna. All four winners are currently working together with the companies on the realisation of the awarded ideas.
The Winners & Projects 2018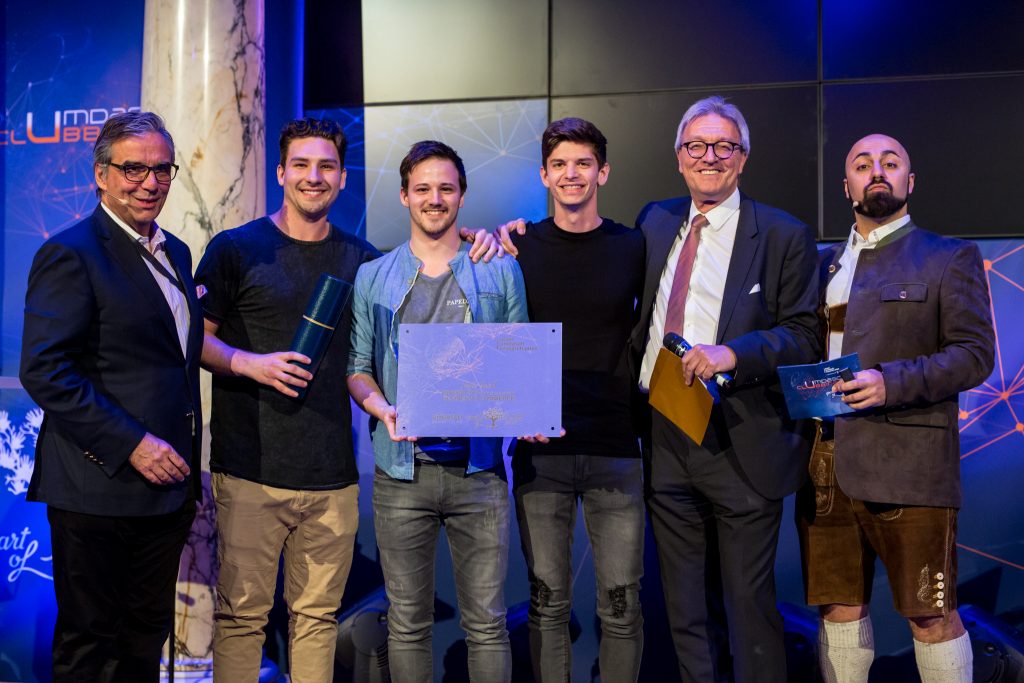 umdasch The Store Makers
Category: Business & Commerce
Jingle (Austria) develops a personal shopping-assistant based on chatbot-technology.
Current Status | umdasch The Store Makers has already invested in the Austrian start-up Jingle due to the enormous potential of the business idea.
Lukas Binder (25) | Co-Founder of Jingle
The prize was an unforgettable event and a milestone for Jingle's future.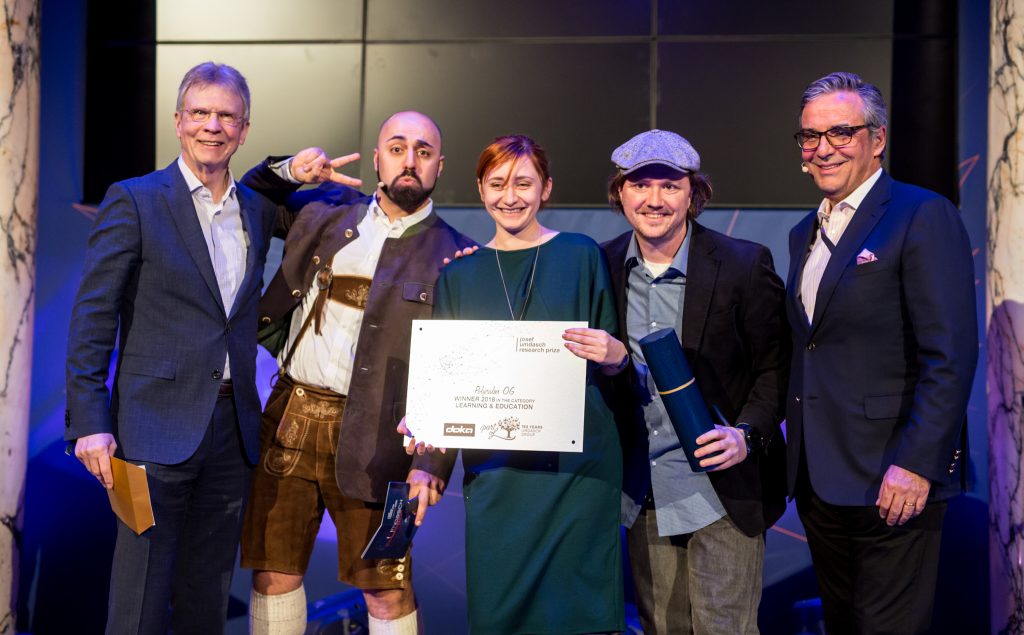 Doka
Category: Learning & Education
Based on gamification Polycular (Austria) describes a learning journey, that enables to better convey and absorb knowledge and content.
Current Status | Doka is already working with Polycular on a joint project for the company.
Robert Praxmarer (41) | Founder of Polycular
The Prize was a great chance for us to show how education can be thought differently.
Umdasch Group Ventures
Category: Smart Settlement & Urbanization
Kewazo (Germany) revolutionizes the scaffolding-industry by using robots.
Current Status | A joint further development and participation of Umdasch Group Ventures with Kewazo is currently being developed.
Ekaterina Grib (28) | Co-Founder of Kewazo
It was a great opportunity to present our idea to a global player of the construction sector.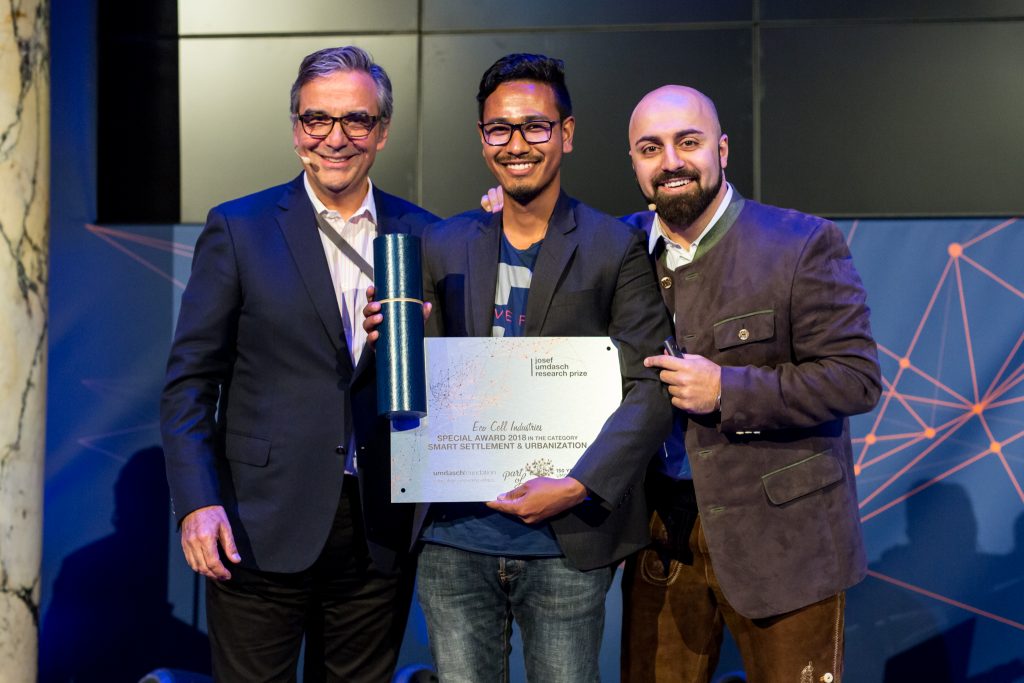 Special Prize: Umdasch Group Foundation | Focus: Smart Settlement & Urbanization
The social start-up Eco Cell Industries (Nepal) follows the idea of earthquake-resistant housing by interlocking bricks, mainly consisting of locally available material.
Current Status | Joint projects and a participation of Umdasch Group Ventures are currently under development.
Nishan Shrestha (28) | Co-Founder of Eco Cell
To be spontaneously awarded with a special prize is the greatest appreciation to me and my work. This prize shows me that I am on the right path with my idea.
Impressions from the pitch presentations 2018
Umdasch Group Ventures |  Smart Settlement & Urbanization
Doka  | Learning & Education
umdasch The Store Makers | Business & Commerce
The Josef Umdasch Research Prize
Since 1990 the Umdasch Group has been supporting outstanding achievements in research and development through the Josef Umdasch Research Prize. The award is named for Josef Umdasch, the father of the company's present owners Hilde Umdasch and Alfred Umdasch, who initiated the prize. Today the prize forms an important part of the Umdasch Group Foundation, an initiative of the Umdasch Group. It's aim ist to encourage the personal development of young people and to support initiatives which focus on the topics of education and knowledge transfer worldwide. www.umdaschgroup.com/researchprize