WSA GLOBAL CONGRESS 2007 VENICE
Creativity with ITC: World e-Content Winners by World Summit Award
Venice, Italy, November 3 -7, 2007
4 DAYS OF CONTENT & INNOVATION SHOWCASING @ VENICE
The aim of the WSA Winners Conference in Venice was to produce a truly optimistic showcase for bridging the Digital Divide and Content Gap. The WSA conference gave an unique opportunity to meet and connect with WSA winners, ICT experts, business leaders, multimedia producers and creatives, and government delegates. All Winners from the WSA 07 were invited to present their projects and discuss for two days with peers topics from e-Learning to e-Health and from e-Entertainment to e-Inclusion.
"Success with a World Summit Award helps creative individuals and innovative companies no matter where they are from or how much cash they have. WSA addresses the global issues of Digital Divide and the Content Gap and thus contributes in an intelligent way to the achievements of the UN Millennium Development Goals," said Prof. Peter A. Bruck, Chairman of the WSA Board of Directors.
Presentations and workshops provided a platform for knowledge exchange and first-hand information for all participants and visitors. The panels were designed interactively and additionally served as a meeting hub and networking opportunity.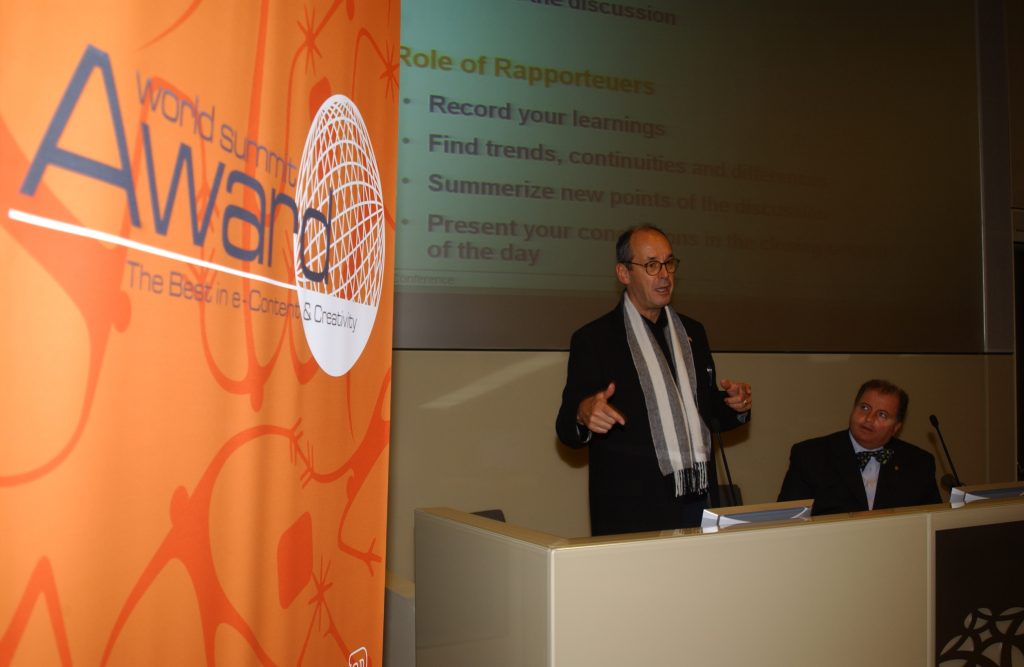 "The contest increases the market awareness for excellence in e-Content, ingenious ideas and novel solutions, thus assisting in the market-making of high-quality multimedia products. And for some producers of excellence it is the breakthrough they needed to make it both locally and internationally." said Prof. Peter A. Bruck, Chairman of the WSA Board of Directors.
The WSA Awards Ceremony 2007 was organized within the framework of the Global Forum, supported by the Austrian Federal Chancellery, in Cooperation with ZAIN Group and ULSS 8 Asolo and UN GAID, ISOC, UNIDO.