WSA Global Congress 2018
March 20-22, 2018, Vienna City Hall

Did you ever wonder what happens in terms of Digital Innovation in Bangladesh, Botswana, Chile, Philipines and Australia? In March 2018 social entrepreneurs from over 80 countries will come together to share and discuss how ICTs and interactive applications can have a positive and sustainable impact on society. Join this unique international knowledge melting pot and get your ticket now!
HOSTED BY

10 REASONS WHY YOU SHOULD JOIN!
WSA Innovation pitches by the WSA Global Top 40 and WSA Young Innovators in front of a high level experts jury
Inform yourself on the latest trends of innovative digital content on a global scale at the international thought leadership keynotes and innovation shots
Learn from other's experience and work together in an interactive process
Renew and enhance your skillset in hands on workshops on topics like entrepreneurship, sustainability, VR, creativity, social media marketing
Engage in new networks & in high level knowledge transfer between international and local stakeholders
Develop new and sustainable partnerships for social franchising
Explore a unique global exchange and learn from true leaders
Meet and interact eye to eye with speakers, thought-leaders, start-ups and mentors  from all over the world
Celebrate global innovation with social impact at the festive Gala and WSA After Party by Umdasch Group
Experience exciting side tracks by the WSA partners
PROGRAM HIGHLIGHTS
Thought-Leadership discussions and inspiring keynotes about digital media, technology for social change and solutions for global networks
Innovation pitches by the WSA Global Top 40 and WSA Young Innovators
Business Matching Hackathon
SDG Luncheon @ United Nations HQ Vienna
WSA After Party by Umdasch Group
KEY PARTICIPANTS
The WSA Global Congress Vienna will take you in depth into thinking social entrepreneurship and digital innovation.
Be it the WSA Innovation Shot Speakers who will rock your mind set with their insights, expertise and learnings, the workshop leaders inviting you to create new skill sets, or the inspirationional performers, who will not let you leave the room without new motivation and ideas.
Book your ticket now and join WSA Global Congress Vienna!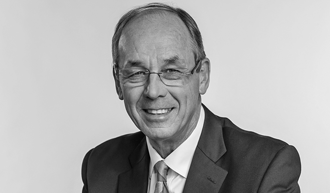 VENUE
The City Hall is one of the most splendid amongst the numerous monumental buildings along Vienna's. Designed by Friedrich Schmidt (1825-1891), it was erected between 1872 and 1883. The architecture of the Ringstraße is dominated by historicism. In Historicism various stylistic elements of the past were combined into a style in its own right. Friedrich Schmidt however orientated himself just on one particular epoch. The City Hall was built in gothical style, with a tower similar to gothic cathedrals. The gothic era saw the growth of the cities and the emergence of an urban burgeoisie.
Today the City Hall is the head office of Vienna's municipal administration. More than 2000 people work in the building. Visitors are stunned by the magnificent appointments of the state rooms, which frequently provide an atmospheric backdrop to various events such as press conferences, concerts or balls.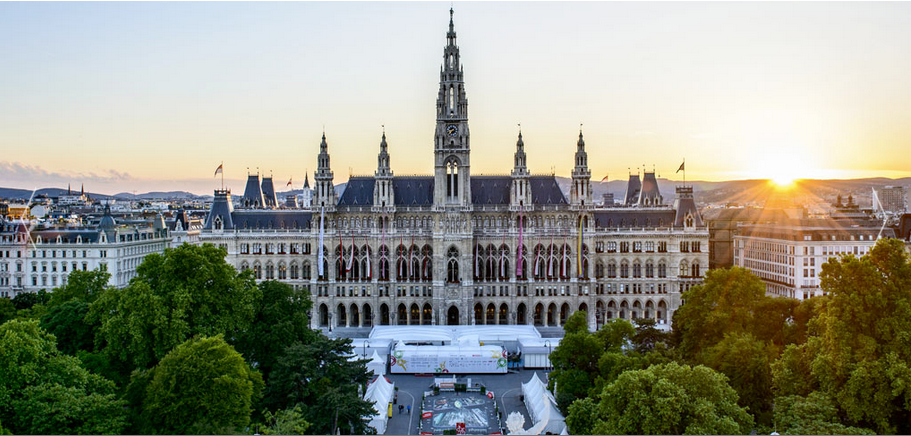 USEFUL INFORMATION
ACCOMODATION
The 4 star Hotel Regina in Vienna is owned and run in the 4th generation by the Kremslehner family and is completely non-smoking hotel. It is located centrally near a park at the Ringstraße and Vienna University. Hotel Regina was constructed in 1877 as a city palace in the Vienna Historicism style.
Just a 10-minute ride on tram line D or on the U4 metro line from the very centre of Vienna, Hotel Bellevue Wien occupies a historic building dating from the end of the 19th century and offers you air-conditioned rooms, free WiFi and a restaurant. The hotel has been entirely renovated in 2016. Free WiFi is available.
HOTELS NEARBY THE CONGRESS LOCATION
CURRENCY
Austria is in the European Union, hence you can pay with EURO. Also international credit cards are widely accepted.
ADAPTER
In Austria the power sockets are of type F. The standard voltage is 230 V and the standard frequency is 50 Hz. This socket also works with plug C and plug E.
SIGHTSEEING & TRAVEL
Austria is in general a very safe destination, but as everywhere, please look out for your self. The spoken language is German, the majority of people also speaks at leas basic English.
For more information on vienna, tourism and sights, please check here & here.
VISA
For more information on Schengen Visa for Vienna, please visit here.
PATRON STATEMENTS
Smart and sustainable products are a special strength of Vienna as a business location. It is therefore an important sign to hold a congress at the Vienna City Hall, which awards digital solutions with a social impact. We will offer the numerous international visitors a pleasant stay.
Since years, the World Summit Award has promoted outstanding digital concepts and applications that create a social and cultural value. The city of Vienna firmly supports the initiative and is looking forward to the event in the town hall in 2018.
As a globally active group of industrial companies we are called upon to focus on megatrends such as digitalization, automation and artificial intelligence at an early stage. The international WSA network enables us to get external ideas and to access a great circle of young enterprises, innovative start-ups and out-of-the-box thinkers. We are excited that it is our second year cooperating with the WSA for the Josef Umdasch Research Prize. And we are again looking forward to deep dive into the world and spirit of young innovators.
THIS WAS WSA SOCIAL INNOVATION CONGRESS SINGAPORE 2016