Shinta Dhanuwardoyo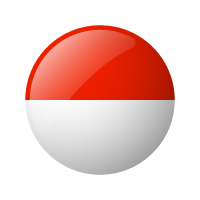 Shinta is a tech industry veteran and trailblazer. Since the inception of her first company Bubu.com in 1996, the award-winning entrepreneur has impacted Indonesia's digital landscape in countless ways. She has been recognized by Globe Asia as one of the "99 Most Powerful Women," and she was named to the "Inspiring Women Honor Roll" by Forbes Indonesia Magazine. Shinta has worked tirelessly to advance technology in the region since founding Bubu.com and serving as the company's CEO, a position she still holds.
In addition to founding Bubu.com- a web development company that later evolved into a full-service data-driven digital agency- Shinta also served as CEO of Plasa.com (now Blanja.com), a Telkom Indonesia owned e-commerce marketplace. Plasa.com attracted investments from eBay in 2012 in a joint venture between the two companies aimed to create a marketplace that connects hundreds of millions of merchants to customers both locally and globally. The desirability of the platform Shinta built during her tenure at Plasa.com, demonstrates both her experience in the digital sphere and her visionary approach to e-commerce.
Shinta also served as the Managing Partner at Nusantara Ventures, a pioneering technology venture capital fund in Indonesia aimed at helping entrepreneurs create and grow market-leading digital media companies throughout the region from 2011 until 2013.
As one of Indonesia's leading authorities on ICT, Shinta has also been instrumental in fostering valuable ties with Silicon Valley. She co-founded Silicon Valley Asia Technology Alliance, a non-profit organization (incorporated in 2014) whose mission is to bridge the flow of ideas and collaboration between the tech industry in Indonesia and Silicon Valley. She also initiated Angel EQ Network, a premier angel investor network that was established in October 2015 and founded by fifteen founding members with the goal to boost the Indonesian entrepreneurial ecosystem through education, active engagement and funding.
Early this year, Shinta has been named co-founder and CEO of Sqeeqee, the world's first "social networthing" platform, a "social commerce platform" that gives its users the ability to monetize and generate ad revenues from their individual and professional profiles.