Eileen Knowles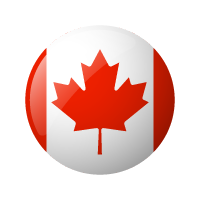 Position: Sustainability Consultant
Organisation: Columbia University in the City of New York
An Ecuadorian national, Eileen has committed the last 8 years of her life to education, international cooperation, and social entrepreneurship on three continents. Her career has revolved around helping future leaders develop their own understanding and capacity to solve some of the world's most difficult problems.
One of Eileen's early overseas experience in Zambia drove her to develop a scholarship program that has evolved into what is now SEED Canada, an organization supporting scholarships for high school and university students in Kenya and Zambia. Professional overseas experiences that followed include work with government officials in Ghana as an African Program Staff for Engineers Without Borders Canada, work in Costa Rica for the International Centre for Sustainable Cities, and volunteer work in India and Ecuador.
While in Canada, Eileen's most recent home base, she remained connected to work overseas, sourcing social innovations as Global Marketing Coordinator for Ashoka's Changemakers and, most recently, serving as Executive Director of Education Generation, a crowd-funding platform supporting students in the developing world to attend some of the world's most innovative programs in their home countries.
Through these experiences Eileen has worked extensively with youth, developed training programs, supported organizations delivering world-class innovation, and built and led dynamic teams. After having spent the last 12+ years abroad, Eileen has recently returned to her native country to spearhead Global Citizen Year's Ecuador Program as Country Director. Eileen holds a B.A. from McMaster University, Canada and a Post-Graduate Degree in Latin American Human Rights and Public Policy from the Henry Dunant School of Human Rights, Chile.