Witman Hung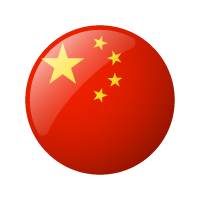 Position: Principal Liaison Officer for Hong Kong
Organisation: Shenzhen Qianhai Authority
Witman Hung is currently the President of the Internet Professional Association (iProA). He is the co-founder and former Executive Vice President of Next Horizon Ltd., a company that provides back office process outsourcing to global companies. Witman has worked in the computer industry for more than 22 years.
A well-known figure in the industry, Witman has extensive experience in management consulting, project management and outsourcing services, including senior management and consulting positions with Jardine OneSolutions, Atos Origin, KPMG and AT&T.
Witman is the Vice President of Internet Professional Association and the Chairman of its e-inclusion committee. He has been appointed by the HK SAR government as a member of various committees, including the Legal Aid Services Council, Information Technology Industry Training Advisory Committee and Home Affairs Sub-committee of Community Care fund etc.  He is also a member of the Audit Committee of the Council of Lingnan University.
Witman is well respected in the social services circle for his dedication in helping the underprivileged.  In 2008, he was given the Award of Ten Outstanding Young Persons of Hong Kong by Junior Chamber International.
Originated from Shanghai, Witman earned a BA (Honours) from the University of Bolton and a MBA from the University of Hull. He also earned a degree of Master of Arts in Public and Comparative History from the Chinese University of Hong Kong and is completing his Law Master from the Renmin University of China in 2011.
He is also a Chartered Information Technology Professional and a fellow of the British Computer Society, the Hong Kong Computer Society and the Hong Kong Institute of Directors.