WSA IMPACT STORIES PROXIMIE
Technological revolution for operating rooms across the world – WSA Winner Proximie
"I still remember sitting in an operating room on a footstool years ago in 2014 -2015, looking around and thinking - Why is everything so analogue? It's so manual - in this world where everything is connected. How are we still doing surgery this way? ", shares Nadine Hachach-Haram, Co-Founder and CEO of Proximie.
Nadine decided to make change happen.  Proximie was founded in 2016 and the world was astounded to watch surgeons conducting a remote surgery in Gaza, Palestine. One surgeon in Beirut, Lebanon with a computer and a drawing board, and another in Gaza with an iPad. Together they negotiated a blast injury and performed a toe to thumb surgery, not a common procedure, but one which is a great learning opportunity for training surgeons from all over the world.
"This idea - of quite simply where you live determines if you live or how you live - is something that I feel is no longer acceptable, and we need to drive forward," stresses Hachach-Haram talking about globalizing and digitizing the operating room and enhancing communication and engagement to reach the best patient care practices.
Proximie is an augmented reality technology platform enabling remote medical and surgical care, consultations and teaching. It brings cutting-edge collaborative visualization tools to the healthcare community, thus enabling clinicians to scrub into any clinical setting virtually and in real time, increasing access to high quality surgical care, improving patient outcomes, reducing costs and delivering engaging training experience.
Global access to surgery – divided and unequal
At least 4.8 billion people do not have access to surgical care. The near absence of access in many low-income and middle-income countries represents a crisis. More than 95% of the population in South Asia and central, eastern, and western sub-Saharan Africa do not have access to care, whereas less than 5% of the population in Australasia, high-income North America, and Western Europe lack access. Only increasing access to surgical services will play a central role in ensuring health care for all  (The Lancet).
By 2030 the the Lancet Commission of Global surgery 2030 aims for a minimum of 80% coverage of essential surgical and anesthesia services per country.
Democratizing healthcare for everyone
"When Proximity was created, there was a lot of work around augmented reality headsets. Many companies came out with pretty expensive wearables. What was clear to me at the time was that it didn't really matter if you are in Europe or in the global South - everyone can have a mobile device," Hachach-Haram remembers.
Proximie won the WSA category Health and Well Being in 2018. The platform enables a surgeon simply by using a phone, a tablet or a computer to virtually join into any operating room to collaborate. From London to the US, from Benin, India and Japan, to Singapore, Australia and Gaza – Proximie is enhancing the delivery of the best care to patients all around the world.
To be able to perform in war zones, camp hospitals, and on naval ships, Proximie was designed to work on the ultra low bandwidth. The platform is able to work on already existing hardware, to reduce obstacles and friction for more scalable and adoptable solutions.
"There is this perception that the Global West is more established and therefore can adopt solutions and technologies at a much faster pace than the Global South. But we can have reverse innovation. We can actually demonstrate leapfrogging and scale across these geographies, to teach us in the West how we can do things differently, '' Hachach-Haram states.
Surgeons for surgeons – raising awareness and scaling the expertise
But it's not enough just to provide healthcare professionals with technology.
"If you walk into a hospital and just say - I've got this data architecture in the cloud - that's not going to resonate with people. We need to make sure that the messaging and the communication around what we do is clear and that we unveil this mystery of what is a healthcare or an operating room, " she explains.
Designing the software purposely to be accessible by anyone and everyone, despite their socioeconomic status, country or GDP is massively important. Equally supreme is raising awareness to the people in order to build trust. Velocity and agility can only happen by democratizing and scalable designs.
Nadine Hachach-Haram  emphasizes importance of partnership across multiple stakeholders. Regardless if they are ministries of health or telco providers, the success to deliver the best care for patients is in a cohesive partnership.
Accessibility of healthcare - more urgent than ever before
"In 2020 our business accelerated. Our team has doubled to over 50 members and has performed over 6000 cases just this year,'' explains Nadine. Proximie is now available in over 300 hospitals globally, 5 continents and 40 countries all over the world.
During the Covid pandemic, Proximie has made it possible for surgeons in operating rooms to dial the colleagues in for the extra layer of coaching and mentoring, whilst keeping them safe and less exposed to the Covid19 virus. The Proximie team is also working on increasing the accessibility of surgical knowledge by publishing papers and articles, creating podcasts and LinkedIn Live sessions for their members. "And we're really feeling the need. It is more urgent than ever before," she says.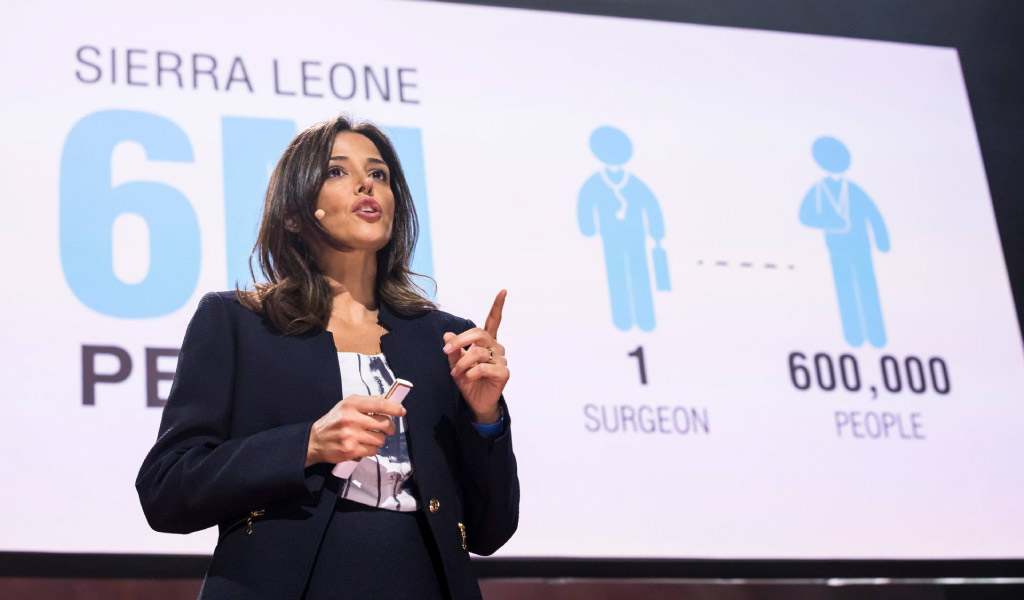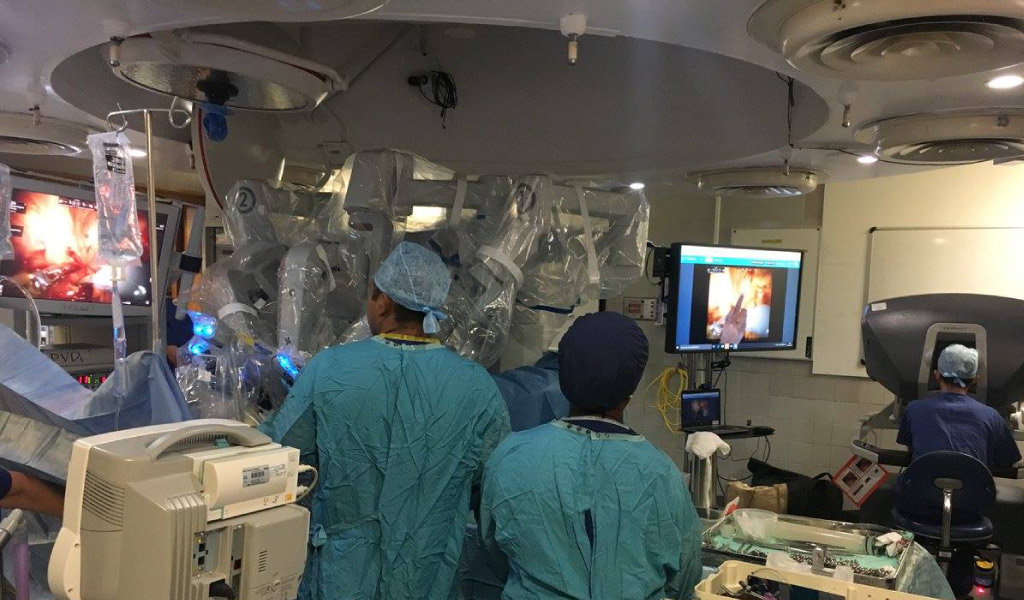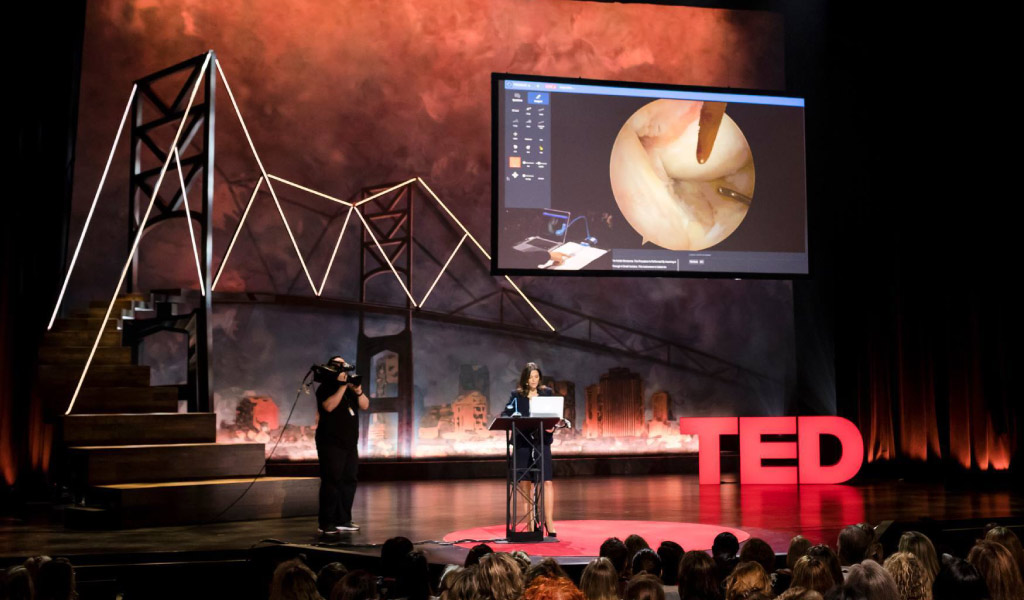 Image Source: Proximie; Cover photo Source: Proximie
Read about Proximie in the press:
WSA 2018
WSA 2018 presented impact solutions including agricultural support systems from Bangladesh and Kenya, blockchain solutions for refugees, new ways of virtual healthcare and health education through AR technology from Portugal, Ireland and India, presented side by side with IoT solutions for the disabled from Slovenia, Georgia and Qatar; and projects from South America that transform labour market access. The Winners were awarded at WSA Global Congress 2019, Cascais.
"By building a unique global network of national and corporate experts, NGOs, governments and professional associations, WSA presents quality content and digital innovation from over 180 UN-member states and supports a global movement for sustainable digital solutions. At the WSA Global Congress you will participate in a transformative learning journey and join a global, multi-stakeholder community. You will discuss the possibilities of purpose driven innovation and see best-practice from around the world. Engage in and share the power of smart, digital and social solutions, " WSA Chairman Prof. Dr. Peter A. Bruck states.
Article references: