WSA Impact stories Raaji
Changing Health And Education Trajectory Amongst Pakistani Women – WSA Winner Raaji
In 2021, Pakistan's population counts 225 million people. To this date, the country faces many gender issues, gender inequality, high abortion rates and very low contraception use. The government lacks focus on developing educational programs for health. Health misconceptions from long ago are still circulating and women are culturally shamed about their natural body functions. There is a lack of access to hospitals and clinics where women and girls could find treatment or advice.
Saba Khalid, Founder and CEO of RAAJI, perceived the lacking access to information and started Raaji in 2017 to help and support girls 24/7. She expains,''As somebody who's young and uses digital technology I knew that one solution could be providing women and girls with the kind of content that could change their lives and truly change their trajectory when it comes to their health.''
RAAJI is a chatbot app infused with both Artificial Intelligence and human expertise that answers questions on sex, hygiene and reproductive health for girls and women from developing countries. RAAJI programs improve health outcomes of girls betwee 10-16 years by deploying a technology-based menstrual health and hygiene curriculum in schools using engaging activities.
Untapped Opportunity Of FemTech Market
The healthcare sector is one of the fastest growing tech sectors in the world. In 2019, the Femtech market was built on only 200 start-ups worldwide, 92 percent of which are founded and led by women. In comparison the FinTech's consits of 120.000 startups.
In 2020, only 4% of healthcare research and development was aimed towards women's health. Nevertheless, by 2027 the market worldwide is forecast to be worth $60bn, and is expected to grow 16% year-on-year.
Photo credit: Aurat Raaji
When Technology Is Falling Short
At the beginning expectations were high - Raaji being a needed and useful product was expected to be downloaded widely. It turned out to not be so simple. ''When we started off, we wanted to solve every reproductive health problem in the world and that was proven wrong,'' Saba explains.
Utilizing technology requires to define a concrete problem to solve. 79% of Pakistani girls do not manage their periods hygienically, and these statistics were alarming to the Raaji team. Hence, Saba and her team narrowed Raaji's focus point down to menstrual education.

But technology alone does not work in Pakistan. Women and girls in Pakistan are battling not only gender inequality problem but  a digital divide between genders, girls are less likely to have usage of phones and laptops. ''We had to actually go into the classrooms, we had to get the teachers equipped with devices, get the parents ''yes'' on it as well, only then it could go to the children,'' explains Saba.
Raaji Impact Now
During the pilot project run in 2019, Aurat Raaj collected survey data about girls between the age of 11-18. Before learning with the Raaji Chatbot  only 29% of girls thought periods were not shameful, after the intervention that figure was 84%. Similarly, before interacting with the chatbot 47% of girls believed you could use any product such as a reusable cloth during menstruation whereas after 85% of girls thought that using sanitary pads was essential. 
Now Raaji chatbot is already deployed in 5 non-profit urban schools and used by 3 community centers in Sindh. During Covid-19, nonprofits have used it to remotely train lady health workers around reproductive health guidelines.
Global Recognition Opens Doors Locally
Raaji won WSA in the category Learning and Education in 2018 and presented their impact solution at the WSA Global Congress 2019 Cascais, Portugal together with 39 impact solutions in 8 categories from 26 countries.
''We actually submitted our application for WSA, and we had a very interesting journey. We were nominated locally, and then we went through the next stage, where we were actually selected as a winner and invited to Lisbon, Portugal to receive the WSA Award and we were also selected as the Global Champions ir Learning & Education category. [..] Immediately back home, it started like a domino effect. It started opening doors for us - everyone knew who we were and what we're doing,'' says Saba.
After Raaji won the WSA Global Champion 2019 title in Cascais, Portugal, a local NGOs in Pakistan wanted to cooperate and try out their solution. Raaji secured various grant opportunities, won MIT Solve, funding from BMW foundation and Roddenberry foundation, and the Pakistan round of She Loves Tech, the world's largest startup competition for women. This allowed Raaji to build a better version of the product, test it and pilot it.
When Covid19 hit – Saba reached out to the WSA Network for support, sharing her struggles with the situation. With the mentorship of the WSA Community, Raaji leveraged the situation to pivot and in the last year alone have signed 10 financial and non- financial MoUs with NGOs, schools and various technology consulting companies. Furthermore, they created a cooperation with a fellow WSA Winner from Pakistan – CEO and Founder of GirlyThings - Tanzila Khan. Together, they are building a reproductive health movement in Pakistan with the goal to create their own impact innovation and investor ecosystem in the country.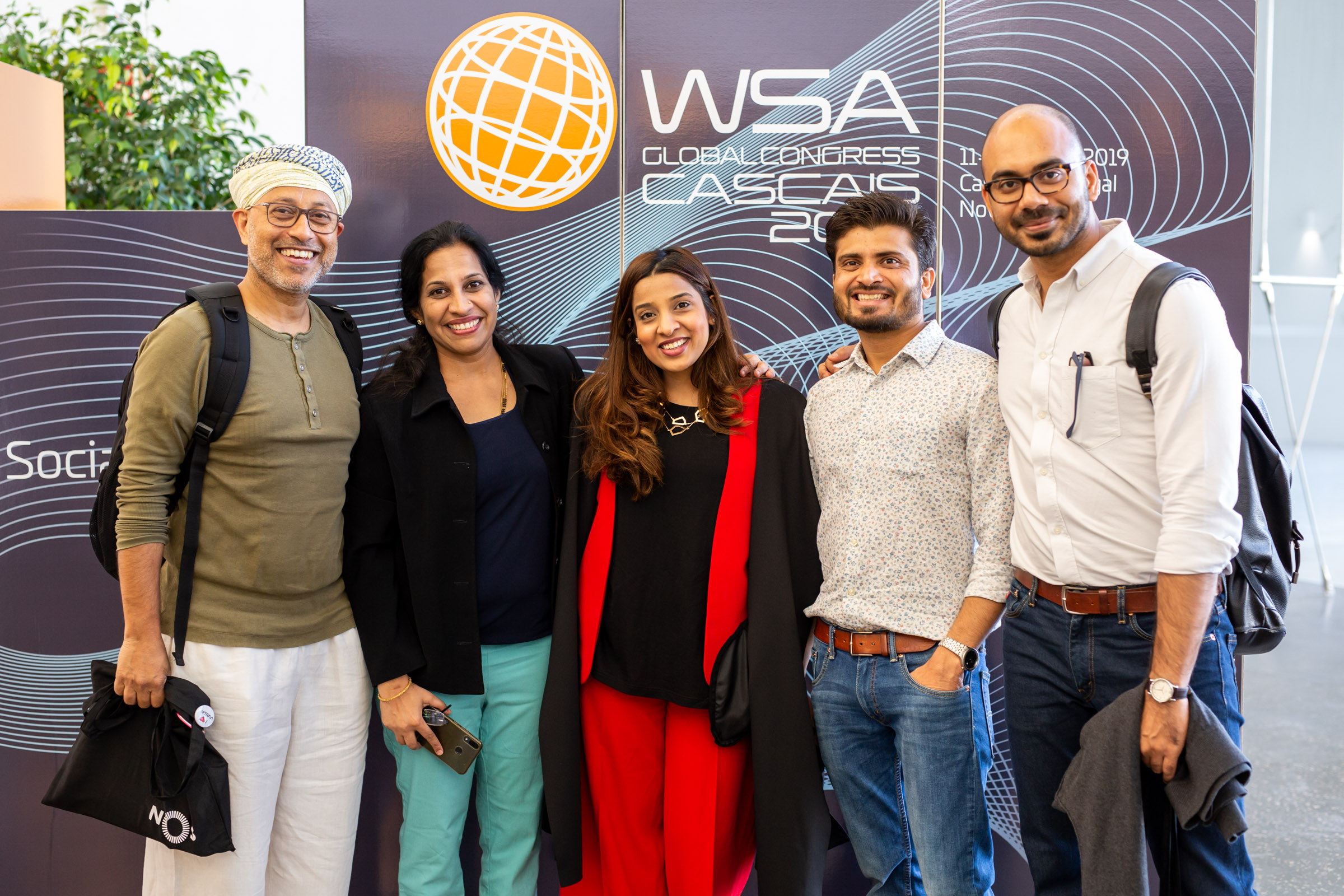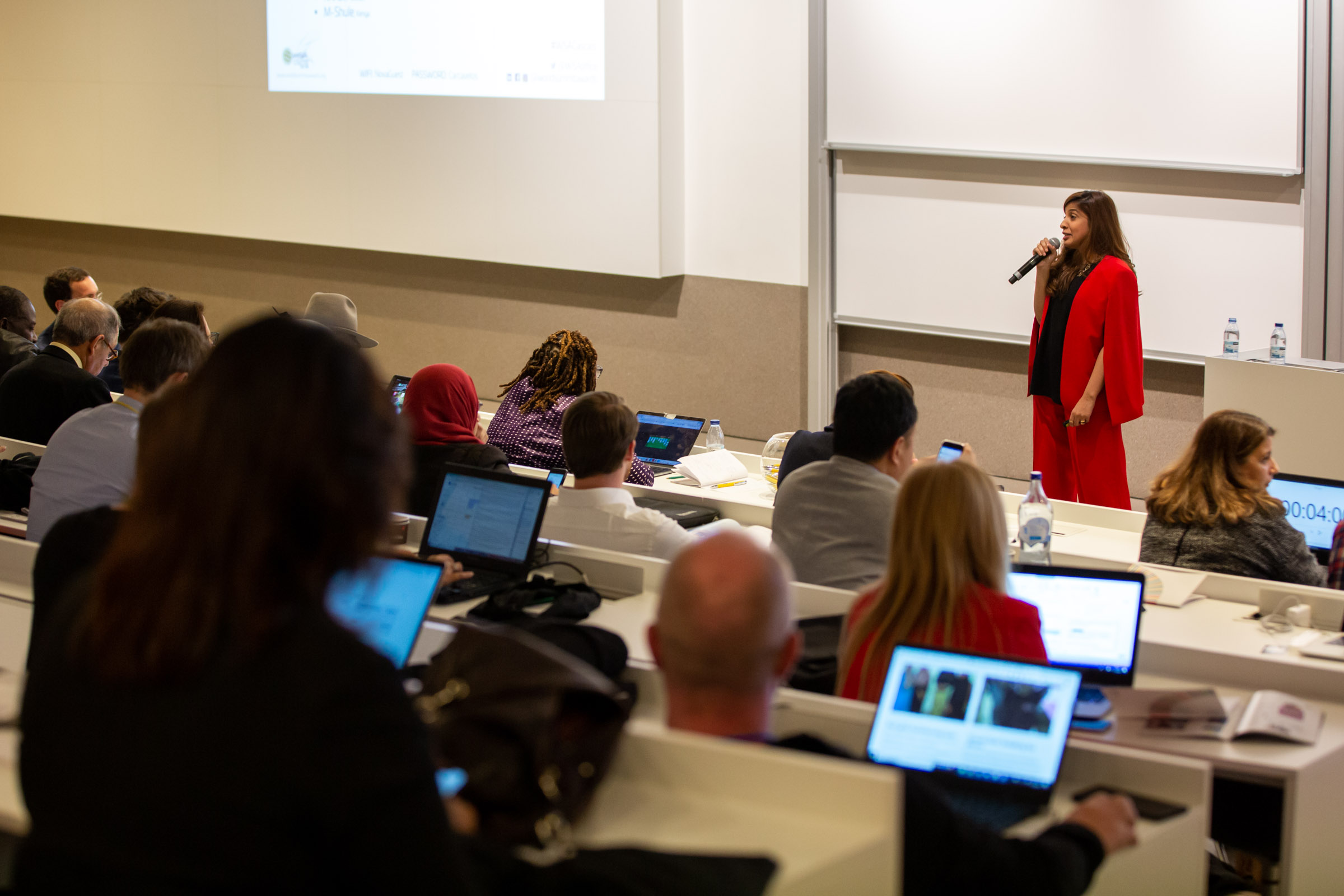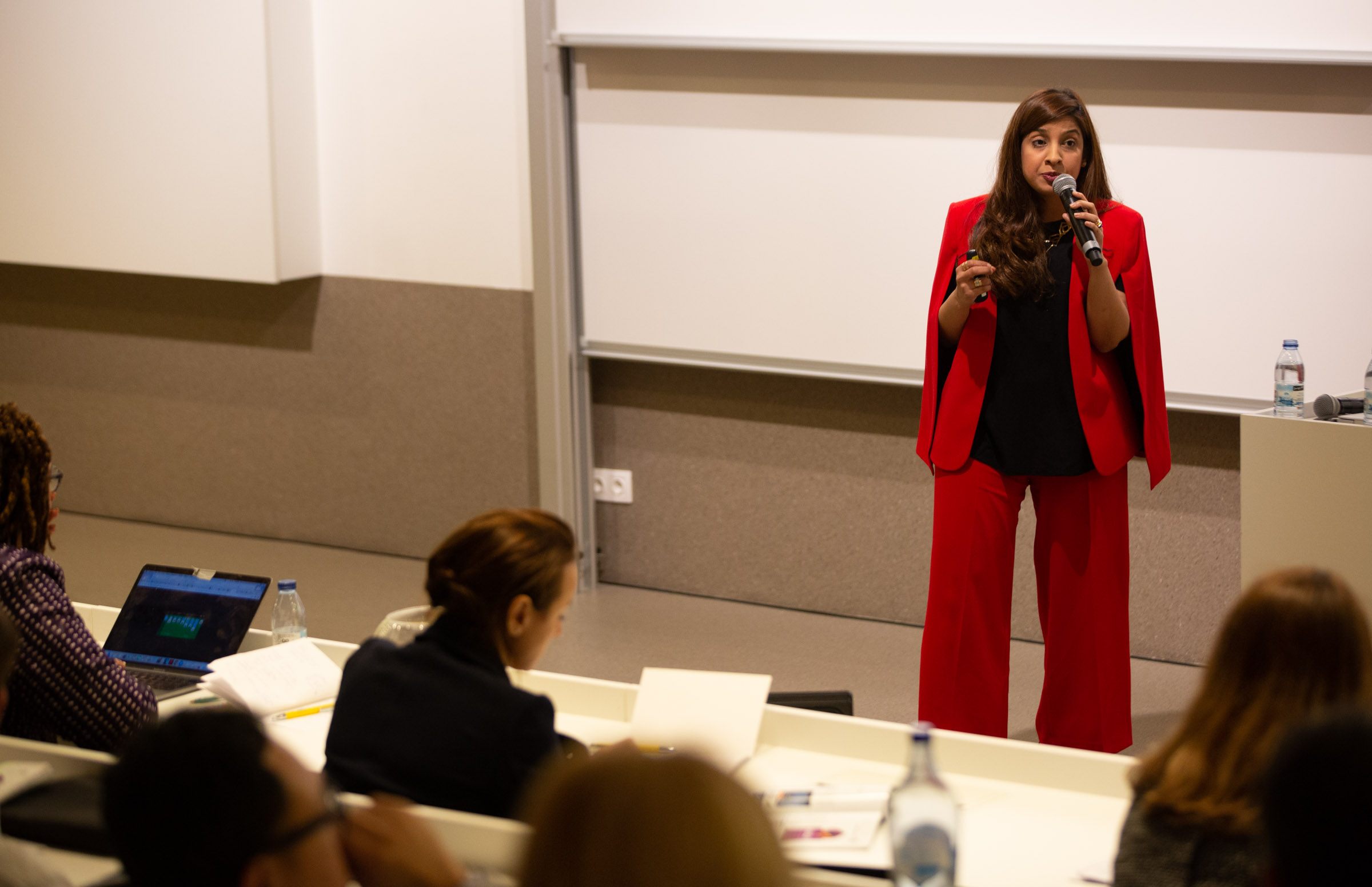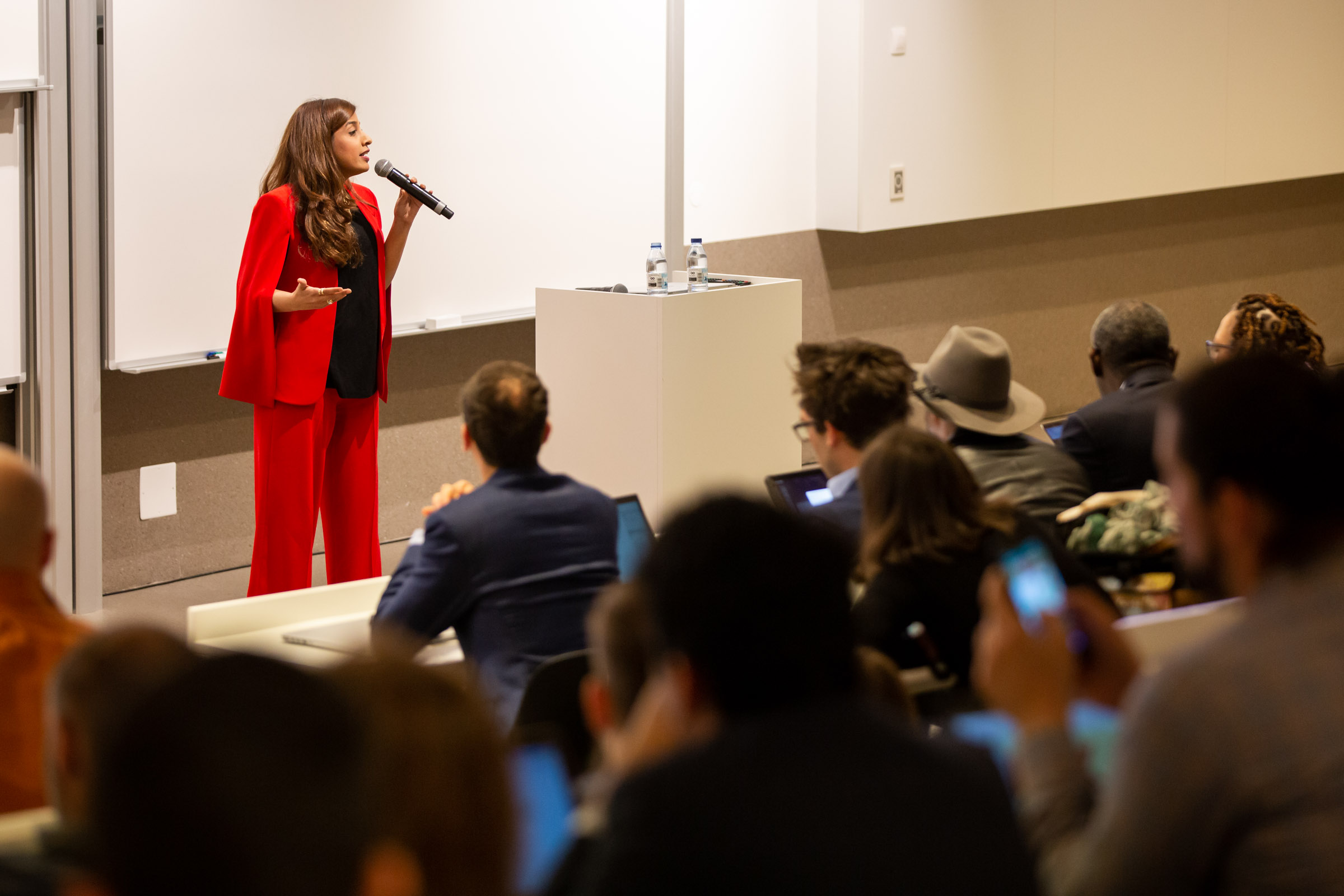 Read about Raaji in press:
WSA 2018
WSA 2018 presented impact solutions including agricultural support systems from Bangladesh and Kenya, blockchain solutions for refugees, new ways of virtual healthcare and health education through AR technology from Portugal, Ireland and India, presented side by side with IoT solutions for the disabled from Slovenia, Georgia and Qatar; and projects from South America that transform labour market access. The Winners were awarded at WSA Global Congress 2019, Cascais.
"By building a unique global network of national and corporate experts, NGOs, governments and professional associations, WSA presents quality content and digital innovation from over 180 UN-member states and supports a global movement for sustainable digital solutions. At the WSA Global Congress you will participate in a transformative learning journey and join a global, multi-stakeholder community. You will discuss the possibilities of purpose driven innovation and see best-practice from around the world. Engage in and share the power of smart, digital and social solutions, " WSA Chairman Prof. Dr. Peter A. Bruck states.
Article references: