WSA CALL 2021 – DIGITAL INNOVATION TO SOLVE CHALLENGES
The global Covid-19 pandemic has clearly shown the potential of high quality digital content, nevertheless, it is not only the challenges caused by the pandemic that need creative solutions.
Health, climate change, educational divides and gender equality, are only some of the global issues that are tackled by this year's WSA nominees and WSA Young Innovator applications!
With a diverse range of topics, the WSA and the WSA Young applications provide a great reflection of innovation that continues to emerge and drive a positive impact in society.
WSA 2021 NOMINEES  - MORE THAN 290 DIGITAL INNOVATIONS FROM OVER 65+ COUNTRIES
WSA CALL 2021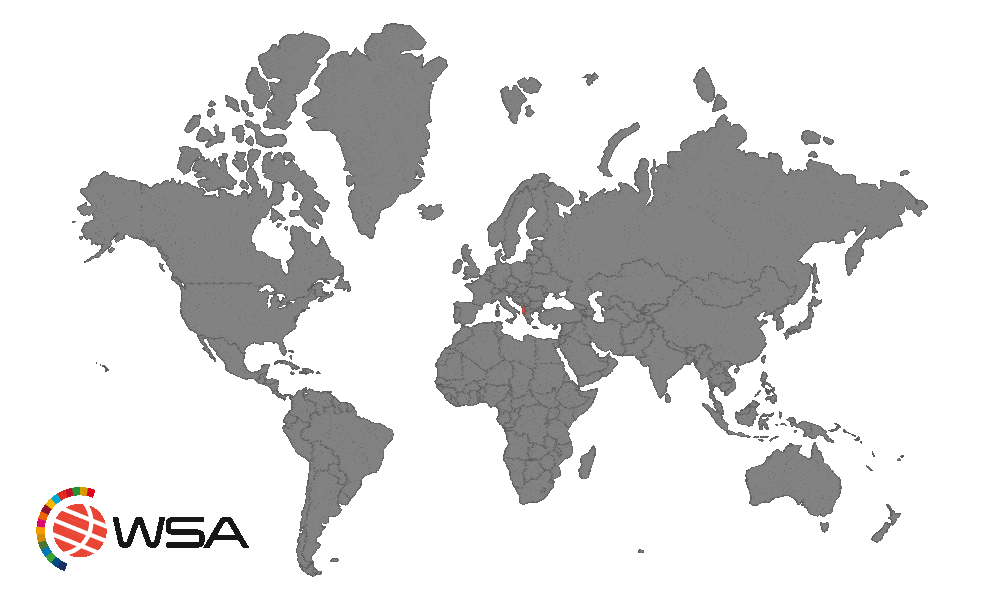 WSA is a global nomination based award system. This year, a total of 293 nominations have been submitted by 68 countries by WSA National Experts.
WSA 2021 National Nominations by regions and countries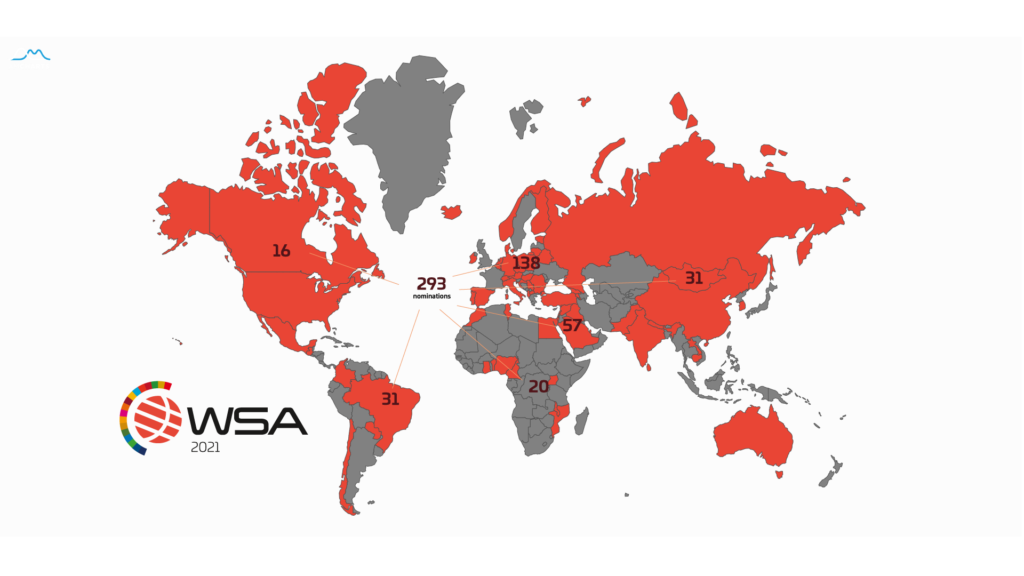 WSA 2021 National Nominations by WSA Category:
Learning & Education with 44 nominations
Business & Commerce with 43 nominations
Health & Well-Being with 40 nominations
Inclusion and Empowerment with 37 nominations.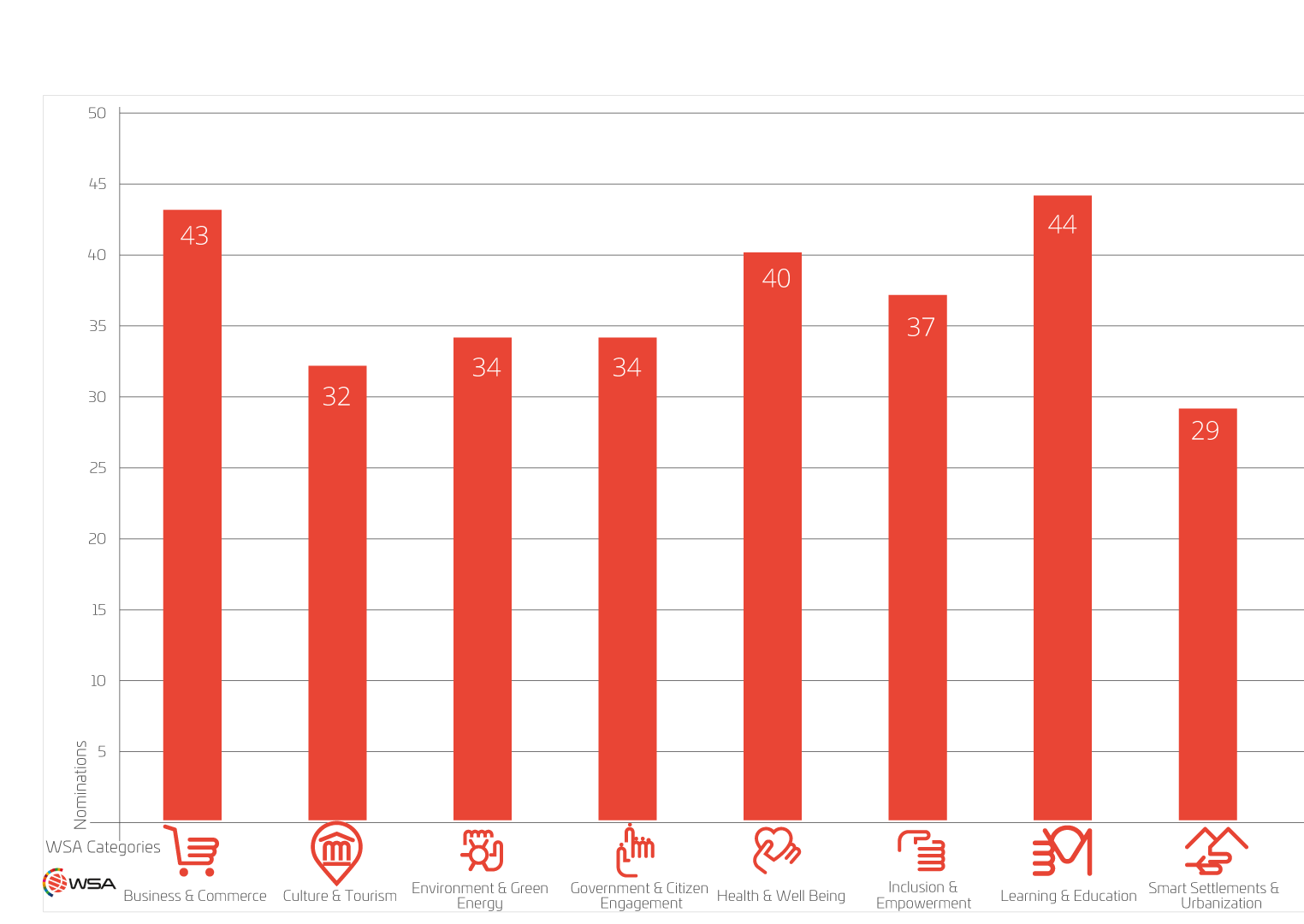 WSA 2021 Nominations by Organisation
WSA is an award open to any company, organisation or individual from all UN and UNESCO member states.
Most nominees are Start-Ups, with a total of 145 nominations, half of the total of nominations. Government Institutions make up 33 nominations, followed by Corporate Companies with 23 nominations.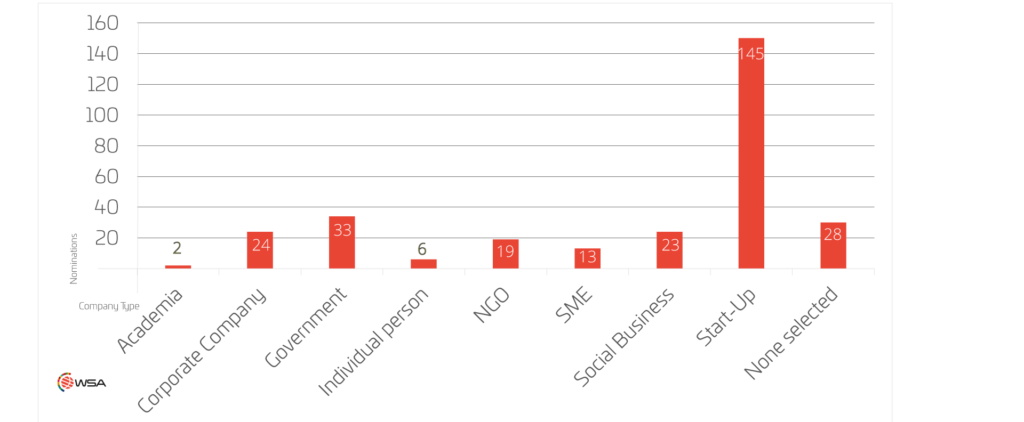 WSA 2021 Nominations by Region
The WSA 2021 call represents strong social innovation in Europe, Arab Countries and Middle East and Asia.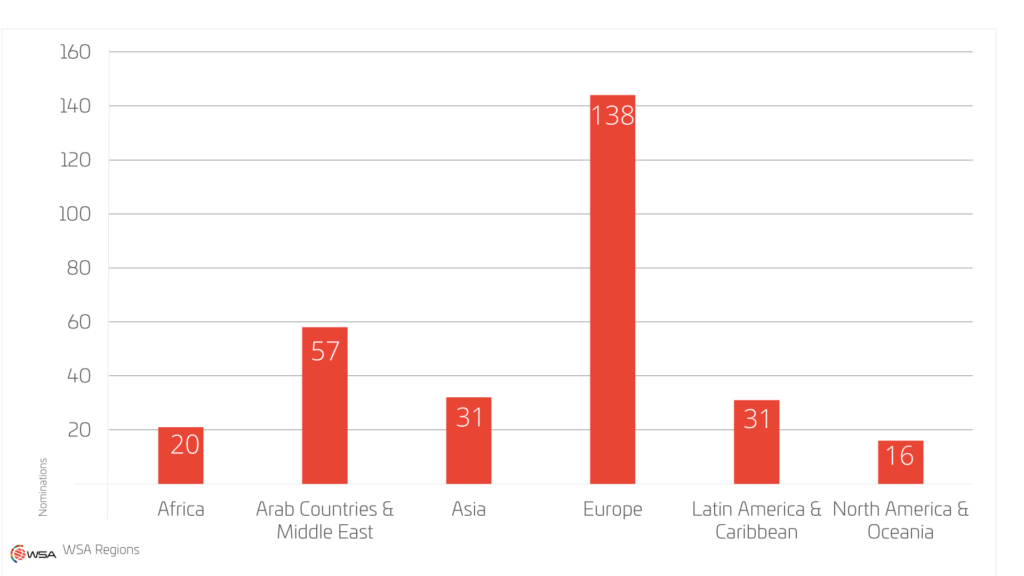 Especially in these challenging times, WSA would like to point out the outstanding, ongoing support of the WSA National Experts across the world - supporting, presenting and nominating the most innovative and impactful projects from their communities -  creating a positive impact towards achieving the UN SDGs.
WSA YOUNG INNOVATORS CALL 2021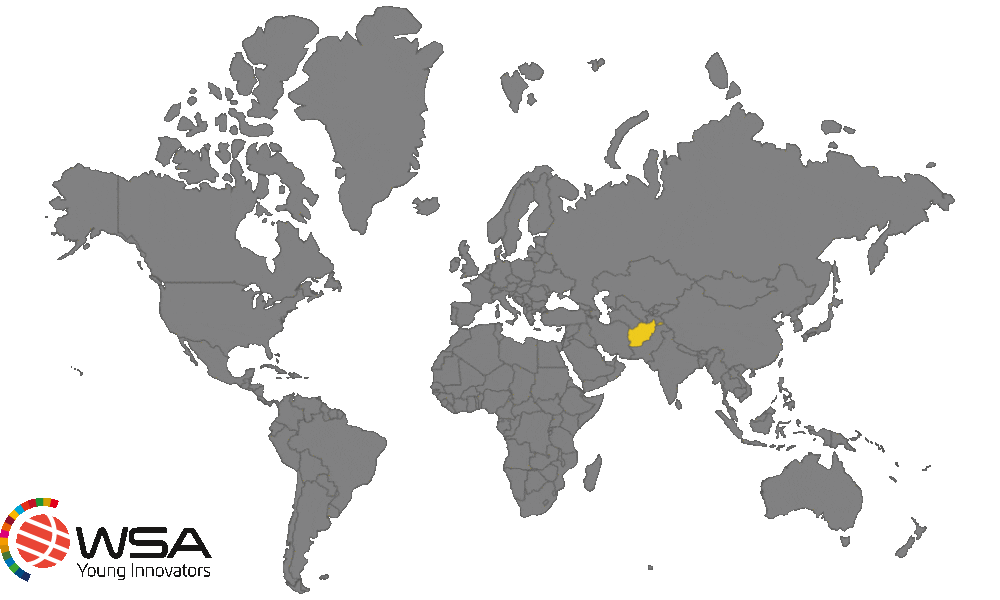 WSA Young Innovators, is a special recognition for young people under 26 years of age, using ICTs to take action on the United Nations Sustainable Development Goals (UN SDGs).
This year the WSA Young Innovators 2021 open call received 377 applications from over 85 countries.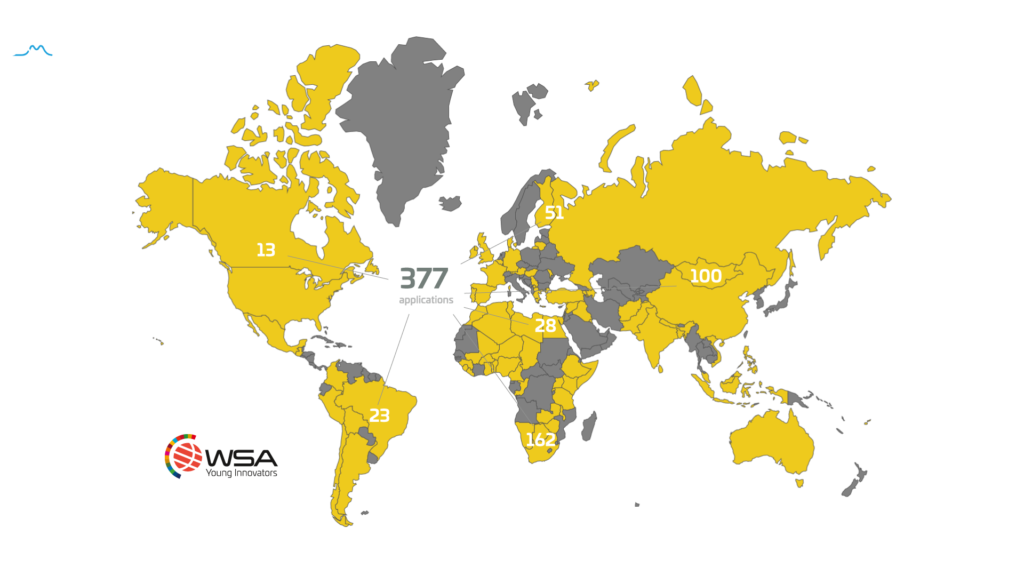 WSA Young Innovators 2021 by Region
The top three WSA Regions with the highest number of applications are Africa with 162 applications, followed by Asia with 100 applications and Europe with 50 applications.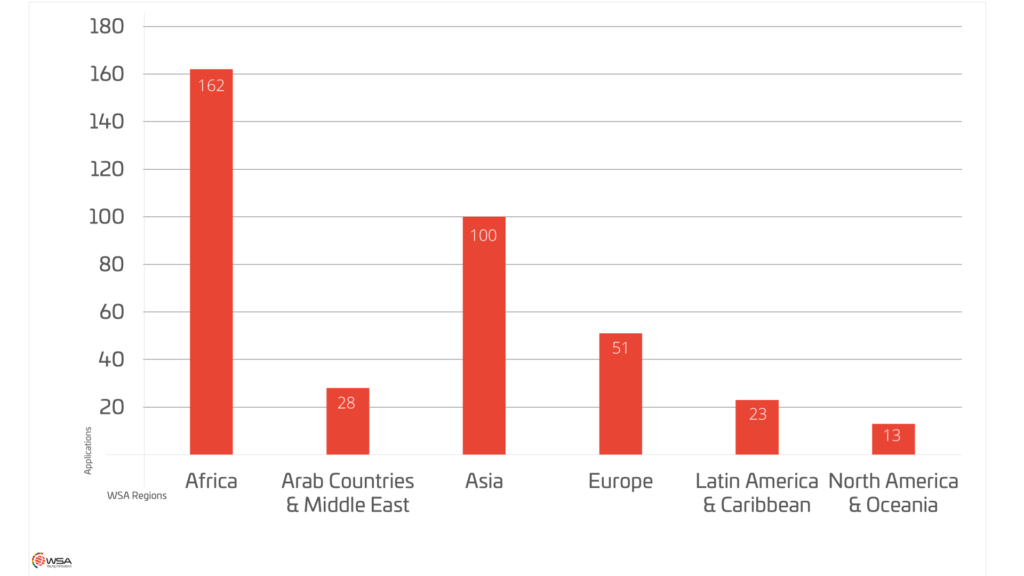 The WSA nominees and the WSA Young Innovator applications are evaluated by the WSA Online Jury  and WSA Young Innovators Online Jury. The shortlisted projects will be announced on WSA website and social media in December.
For further information, please do not forget to follow WSA on Facebook, Twitter, Instagram, Linkedin, and subscribe to the WSA newsletter.