WSA 2021 NOMINEES OF SMART SETTLEMENTS AND URBANIZATION
LIVING SMART AND SUSTAINABLY
WSA focuses on selecting and promoting digital innovation and quality content from local communities from over 180 UN-Member States. Every year WSA National Experts nominate up to 8 best digital impact products, which are classified in 8 WSA Categories. WSA encourages knowledge sharing within the WSA Network and beyond in order to reach the UN SDGs.
In 2021, 28 projects were nominated for the category of Smart Settlements & Urbanization. WSA identifies five main trends in the WSA 2021 nominations of this category :
Smart access and management of data;
Improvement and development of smart buildings and infrastructure;
Exponential growth of urban settlements;
Enhancing safe and sustainable transport systems;
Economic productivity and promotion employment and decent work.
Trend 1: Smart access and management of data
Dedomena, from Switzerland, provides a social analytics platform, which compares, quantifies, and monitors the quality of urban life, to understand neighborhood identity and population lifestyle.
Wicked Labs, from Australia, a female-led, technology-based social enterprise, has developed the Online Tool for Systemic Change. The tool focuses on providing a holistic and coherent approach to resolving wicked problems, such as climate change or obesity, that require interconnected action and cooperation from professionals from different fields. The tool allows to map, track and measure system change and therefore provides a map for the solution, taking an ecosystem approach.
Ecopia, from Canada,  transforms available raw data into segments which can be used by governments, businesses, and humanitarian organizations by providing "comprehensive, scalable mapping information" through using AI and mining geospatial data. Ecopia has mapped over 100 countries around the world, and customers range from the public to the third sector.
From Saudi Arabia, Camel Digitalization Platform aims the control of disease outbreaks in camels, by tracking their location, providing digital documentation of camel ownership and aiming to achieve the fair distribution of services to the camel breeder's collective.
Trend 2: Monitoring and maintenance of smart infrastructure and construction
The UN Progress towards the Sustainable Development Goals report (2020) emphasizes how urbanization is happening faster than the growth of worldwide population. Therefore, the need to focus on developing smart cities is becoming more relevant.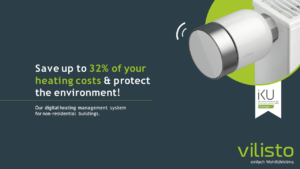 Vilisto from Germany focuses on tackling the unused spending of energy on space heating in offices, educational institutions, and administration buildings. By employing self-learning thermostats, and the use of AI and IoT, they have aided companies and municipalities in saving up to 32% of the heating costs in addition to reducing their CO2 footprint. The best part? They do not need to be monitored, as the thermostats are fully automated.
RaSpect-ACE Platform from China focuses on updating the traditional methods of the inspection industry, by employing AI and providing a comprehensive analysis of data. It focuses on four core AI technologies -  visual and infrared analysis, vibration and magnetic monitoring. The platform uses drones to conduct the inspection, collect autonomous data collection, data processing, and visual and thermal data analysis.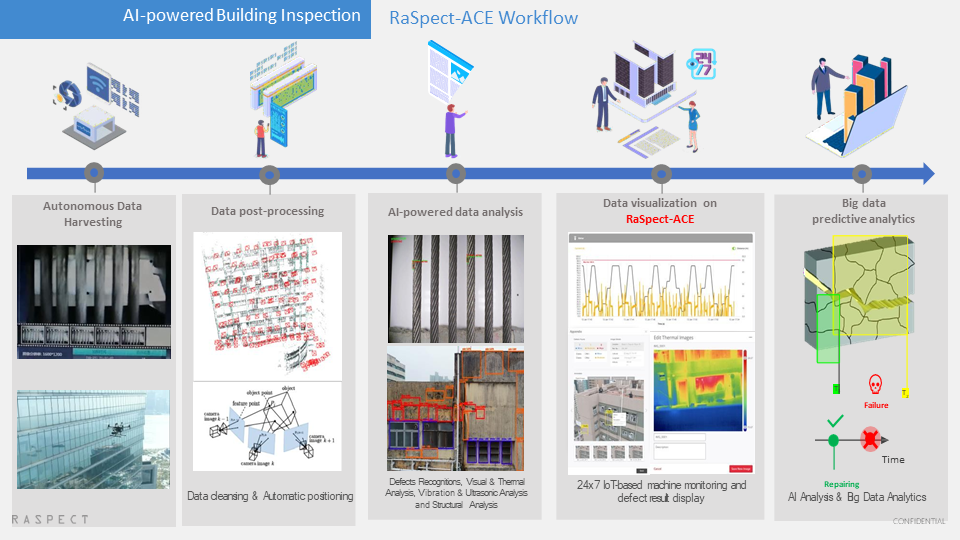 What happens before the construction of a building? The following two projects tackle the organizational side of the process. On the one hand, Benayat, from Bahrain, aims to centralize all the administrative and bureaucratic steps of receiving building permits. The Benayat Building Permit Portal enables one to enquire on the application status, consultation, pay building permit fees, and apply for other services related to the building. On the other hand, the CREE Life Cycle Platform from Austria generates a network-sharing platform for knowledge and resource sharing, while focusing on sustainable, streamlined building processes.
Trend 3: Exponential growth of urban settlements
Smart Logger, from Tunisia, employs IoT to manage "smartly". It has developed several projects: Smart Control, Smart Collect, Smart Irrigation, and Smart Monitoring. For instance, Smart Collect uses website and the Phone Smart Collect direct messaging system, to connect users with the workers who will pick up the household waste from the designated location.
Swapp! Refill Station, from Poland, focuses on reducing the usage of plastic and the carbon footprint. To do so, they have developed a network of refilling stations to receive liquid goods, such as cosmetics and cleaning products. The reusable packaging is monitored and can be reused by the registered consumers on the mobile application.
Connect from Uganda, focuses on providing security at an affordable price for all, to manage Uganda's gap in protection and safety for the communities with middle and low incomes. Mr. Neiborhú app from Spain addresses the issue of disconnection and depersonalization in cities, to rebuild the communities of neighbors and enhance trust and cooperation among them.
Trend 4: Enhancing safe and sustainable transport systems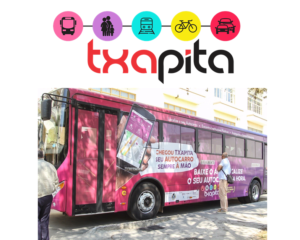 Reducing the complexity and increasing safety, affordability, and accessibility of public transport systems in cities, both from a tourist and local perspective, Txapita, from Mozambique, is the first 100% Mozambican intelligent public passenger transport system that exchanges and promotes urban mobility in cooperation with the public sector.
Pick, from Portugal, aims to centralize information, payment, and people in one platform. City Dock, from Romania, with more than 500 docks sold in Europe, employs E-scooters to offer a sustainable means of transport, showcasing the wide access of e-scooters and charging stations.
Moscow Transport, from Russia, provides multimodal routes as well as displays the cheapest and fastest trips. Skipit from Denmark has a different approach. It has two user modes, local and travel. The travel mode helps tourists experience the city as a local, simplifying planning and payment while helping to fight climate change. For locals, it provides a personalized inspiration feed of places around the neighborhoods while promoting the use of public transport.
Sustrend Lab, from Chile, focuses on transforming the disposal of low-quality black carbon to graphite. Later, it will be used to build lithium-ion batteries used by electric cars. It has a particular emphasis on the circular economy.
Finally, MoVE from Brazil focuses on electric car-sharing and addresses the problems of urban mobility for public. It has installed charging stations and targets government workers.
Trend 5: Enhanced economic productivity, promotion of employment, and decent work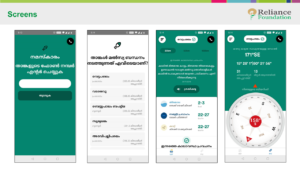 Machli, an AI-based mobile application for marine fishers in India, incorporates weather and ocean reports, where to locate banks of fish, and monitors which fishers are out at sea for security reasons.
Other projects focused on enhancing and promoting productive employment are Bintern from North Macedonia and Indigo Attendance from Malta. Bintern focuses on providing young people with the opportunity to expand and ameliorate their practical experience through internships, as well as by helping companies to find young and qualified employees. Finally, Indigo Attendance offers one software solution that allows the monitoring of rostering, scheduling, labor cost management, and attendance tracking.
Do you want to find out more about the complete list of nominees? Find below the full list!