European Young Innovators 2022
DIGITAL. PURPOSE DRIVEN. EUROPEAN. – RELENTLESSLY WORKING FOR A BETTER FUTURE. The European Young Innovators Winners 2022 present outstanding digital solutions with relevance and immediate impact in their communities. With digital tools and a passion to see a better tomorrow the 15 winners address current issues and create new possibilities.  
The regional initiative of the European Young Innovators connects and highlights purpose driven digital entrepreneurs under the age of 30 years across Europe. The solutions are marked by relevance, quality, and immediate impact in their communities. 
European Young Innovators 2022 list
In 2022 Europe was still battling the global pandemic when a new disaster hit, and digital tools were needed and used to answer to new problems and uncertainties. This year's winning projects include a support and information platform for Ukrainian migrants, and a platform that lets users create and store digital memorials of their deceased loved ones.
Furthermore, this year's winners are aiming to increase the parliamentary transparency and help companies with greener and more efficient data collection. They contribute to the fight against climate change by using machine learning to analyse microplastics and creating a machine to provide zero waste oat milk.
Connection as a catalyst for change 
The WSA European Young Innovators are yet again coming up with new ways to increase inclusion and reach curious minds behind accessibility gaps. This year the special focus was on new ways of sharing and using human connection to teach and learn. Among this year's winning projects are platforms connecting girls from Eastern Europe with girls from America, and high schoolers who are looking to study at a university abroad with students who already study there to spread information and learn from each other. One winning project unlocks the potential of primary school teachers by helping them teach children digital skills needed in their future work lives.  
This year's winning solutions highlight the importance of taking care of each other. Be it through a platform that provides emergency help to women at risk of violence or a device that makes accepting video calls easier for elderly people, these projects change lives. An innovative charity platform lets people see real-time which charities need your help the most and what's the best way to donate, and another app enables people to rent and lend resources they already own inside a community.  
"For us by us"  
In a changing world European Young Innovators utilise the knowledge and experience already existing inside a community. A language learning and integration app created for the refugees by the refugees, and a metaverse platform to teach young girls IT skills in a gamified way pave the way for a change. Digital tools are opening doors and creating possibilities we once only dreamed of.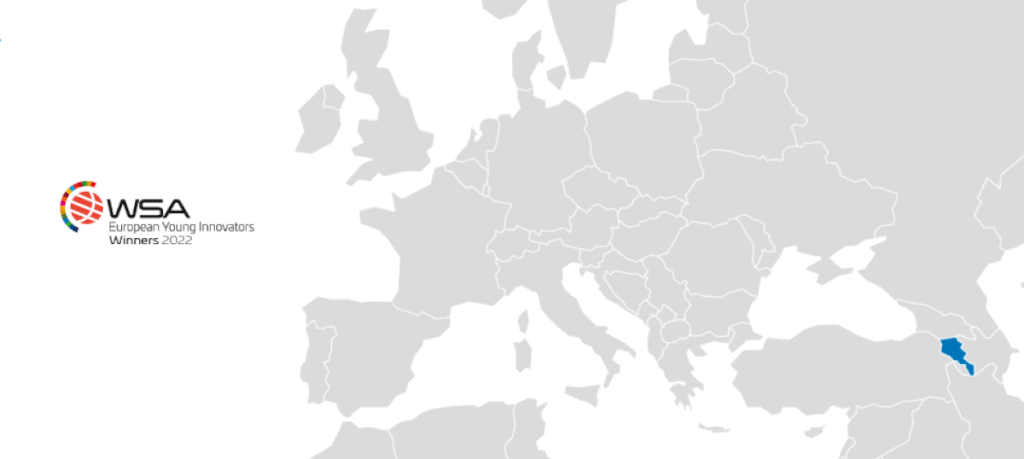 European Young Innovators 2022 - represented countries