CAIRO ICT AND WSA GALA 2012
Cairo ICT presents the best e-Content Websites worldwide
Cairo ICT 2012 was hosting the World Summit Award (WSA) on April 27th 2012, adding to the 16th round of Cairo ICT a new dimension and special focus on international presence, and new trends that open wide new vistas of profit-making.
WSA celebrated at Cairo ICT the best e-content producers worldwide in cooperation with the Information Technology Industry Development Agency (ITIDA) and under the patronage of the Minister of Communications and Information Technology H.E. Mohamed Salem. The cooperation between these four players guaranteed high level audience and best networking options for winners, the Egyptian internet community and international guests.
"With the winners from World Summit Award in e-Content, Cairo will host the best digital producers, interaction designers and content developers from all around the world. They will demonstrate the richness and diversity of the content industries. Cairo will be a special stage to highlight what can be done with modern ICT to develop local communities, national social strategies and meaningful jobs", stated WSA Chairman Peter A. Bruck.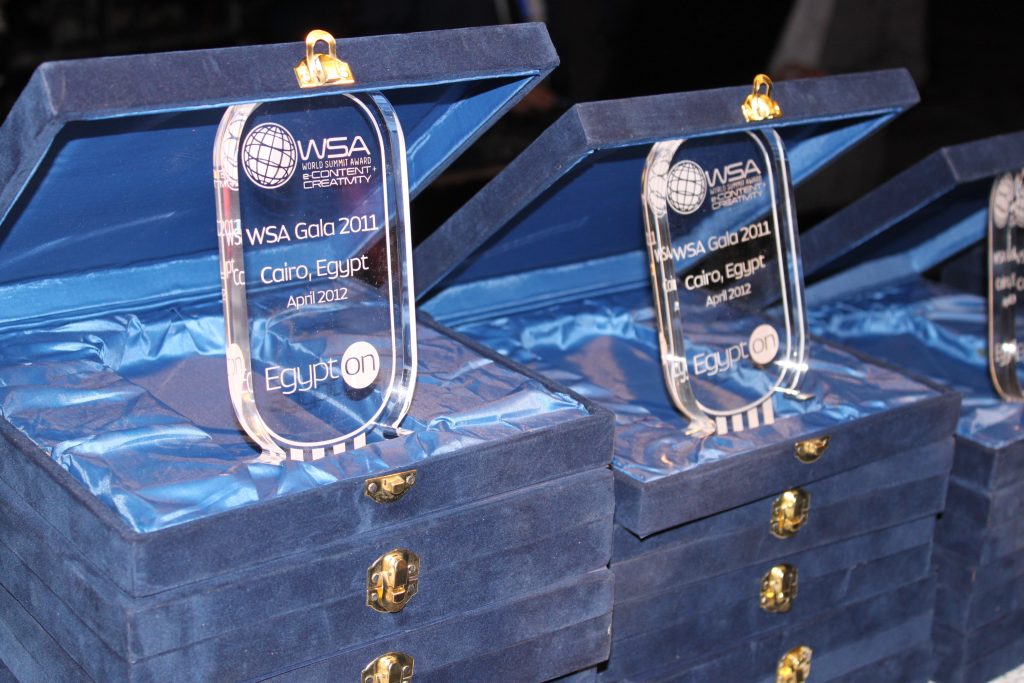 40 winners' projects from 26 countries were presenting their projects in front of UN representatives, ICT ministries and the private sector. The programme contained of workshops, conferences with UN attendance and above all the Winners' Ceremony on April 27th at the Cairo ICT.
WSA-mobile Report on Activities 2011-2013