WSA IMPACT STORIES AGROCENTA
Local impact with global ambitions - Agritech start-Up AgroCenta
Continent – Africa. In sub-Saharan Africa more than 60 percent of the population are smallholder farmers and almost one quarter of the sub-Saharan Africa GDP comes from the agriculture sector ( 2019 report on Africa's Agricultural Market,McKinsey & Company).

Africas agricultural sector is expected to top $ 1 trillion by 2030. In its report on ''Harvesting Prosperity'', the World Bank Group states that nearly 80 percent of the world's extreme poor live in rural areas and rely on farming for survival. Significant and fast growth of agricultural innovation and the use of technology are the key elements to eliminate poverty and reach zero hunger.
GHANA
FOUNDED 2014
WSA 2017
ENVIRONMENT & GREEN ENERGY
Ghanaian AgriTech start-up AgroCenta is already working on changing the picture. In 2016 Francis Obirikorang, together with Michael K. Ocansey, decided to go back to their roots – Agriculture. Together they founded AgroCenta - a technology platform providing digital services for smallholder farmers.
Francis Obirikorang, CEO and Co-Founder of AgroCenta, states that the number of the people directly impacted by the agricultural sector in Ghana is even higher – more than 80% of the population is engaged in agriculture.
The agriculture startup creates real impact, working towards zero hunger. Farmers make better money from selling the products directly to the off-takers and the company offers transporting the produce from point A to B in a record time, bypassing middleman and skipping on paying large agro-dealer prices.
AgroCenta also creates impact on gender equality, by giving land access to women and smaller farmers, so they can earn a decent and fair income. This enables them to invest the profits back in their farms, take care of their families and pay for the schools of their children.




Understanding Africa's agriculture potential
How to develop the agriculture sector and help real farmers, living in rural areas in Ghana, with low crop yields, lack of access to markets and credits and inability to transport their production?
According to McKinsey & Company: Understanding and unlocking the Africa's agriculture potential by focusing on few priority areas – streamline distribution, payment expand terms, improvement in retailer-service levels, etc., requires practical and on-the-ground innovations and efforts. These changes could increase production by two to three times of today's achievement.
While the number of medium-size farms is rising, increased smallholder productivity will be the biggest growth driver – The McKinsey&Company report
AgroCenta won WSA in the catogory Environment & Green Energy in 2017 and presented their impact solution at the WSA Global Congress 2018 Vienna, Austria together with 44 impact solutions in 8 categories from 23 countries.
Making Impact in Africa
Francis Obirikorang, CEO and Co-Founder of AgroCenta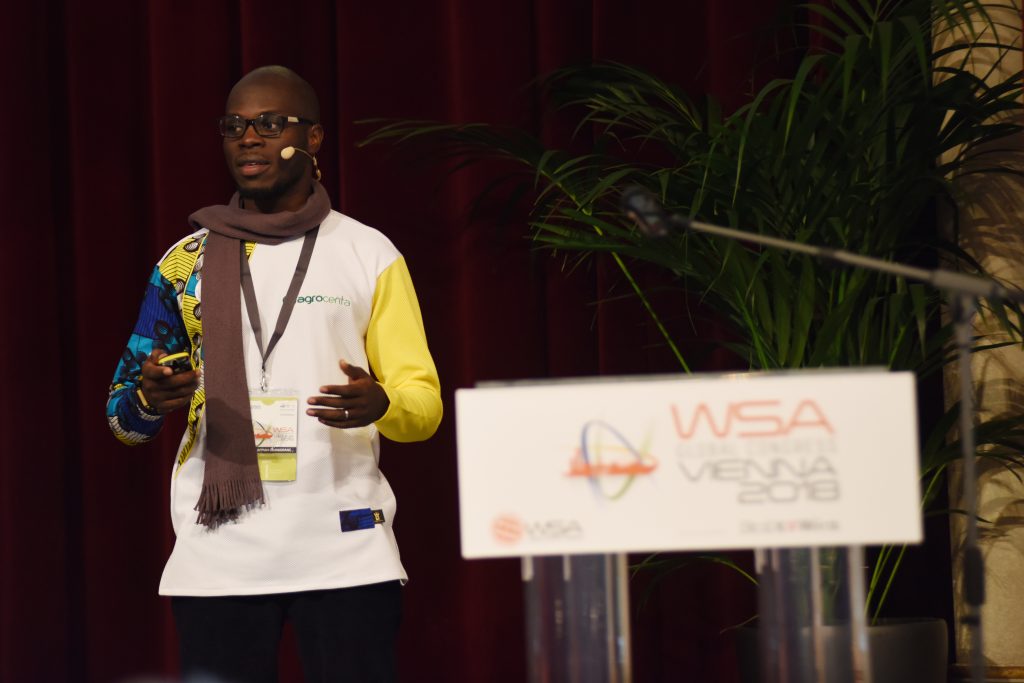 Which goals and milestones has AgroCenta managed to achieve since 2017?
Since 2017, AgroCenta has successfully completed two rounds of funding to the tune of $750,000 to expand operations in Ghana. In 2017, AgroCenta won the Seedstars Global Competition against other 72 startups from emerging markets across the globe. AgroCenta has grown its farmer base to 45,000 providing additional services of access to finance for smallholder farmers, bringing smallholder farmers onto the financial sector to enjoy services such as crop insurance, micro lending/input financing, mobile payments through mobile money and finally pensions schemes targeted at farmers and beneficiaries in the informal sector with special attention to women and youth. Since 2017, AgroCenta has helped over 28,000 farmers sell over 20,000MT of commodities to large, medium and small scale buyers across the country.
In December 2018, AgroCenta won a grant of $250,000 from GSMA Ecosystem Accelerator Fund to further build its financial inclusion platform AgroPay targeted at rural smallholder farmers.
What were the biggest challenges your company has faced during the last few years?
The unconnected nature of rural farming communities present an ever increasing challenge of enabling digital services for smallholder farmers. Additionally, cultural dynamics of land tenure system puts women in a disadvantageous position when it comes to accessing land and agricultural support.
Please describe shortly how winning WSA and/or participation of the WSA Global Congress has influenced your entrepreneurial journey?
Winning the WSA has made significant contribution in the success AgroCenta has chalked and continue to win because of the goodwill the prestigious award has offered us. Some partnerships to test and rollout in other African countries came from us winning the WSA.
Anything else you would like to let the community know?
Currently in the Series A round of funding, AgroCenta hopes to secure $4M in its effort to scale nationwide targeting over 200,000 farmers and pilot in Nigeria in 2020.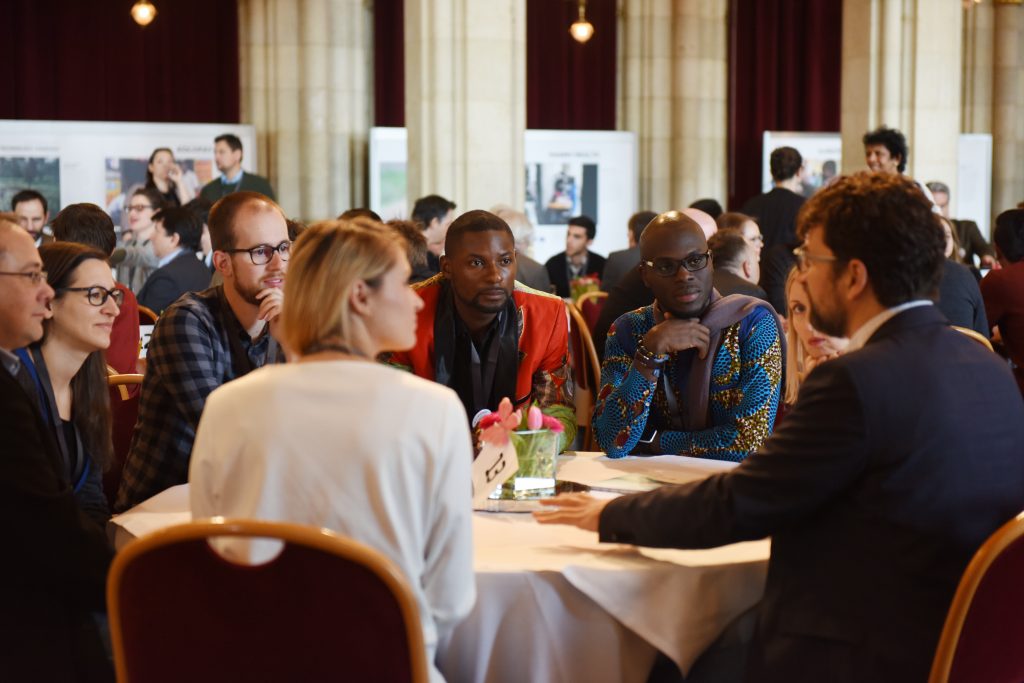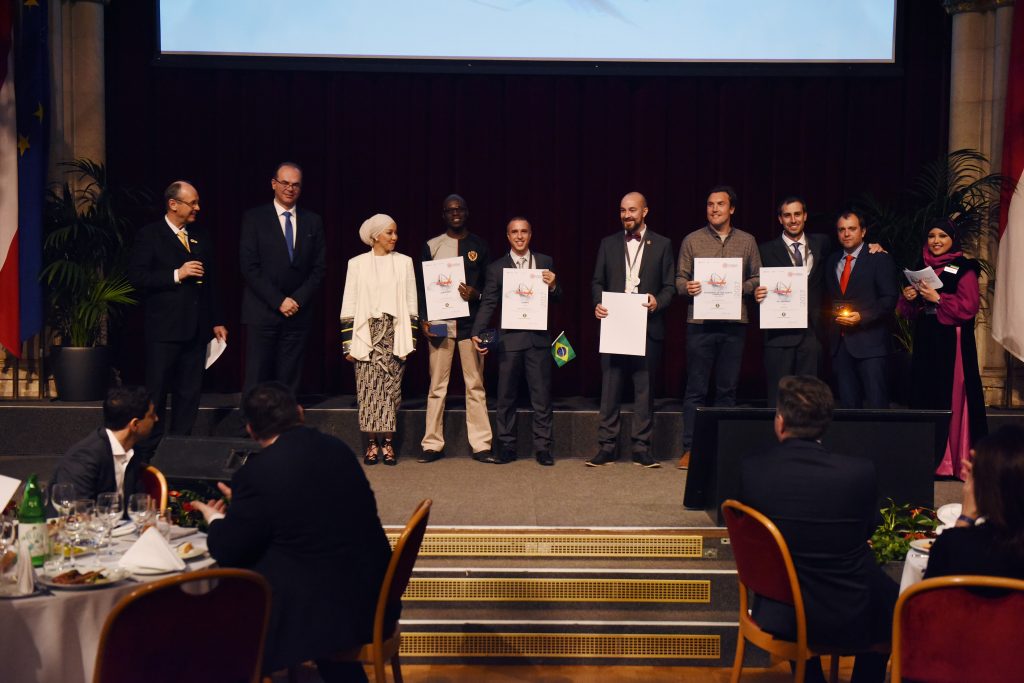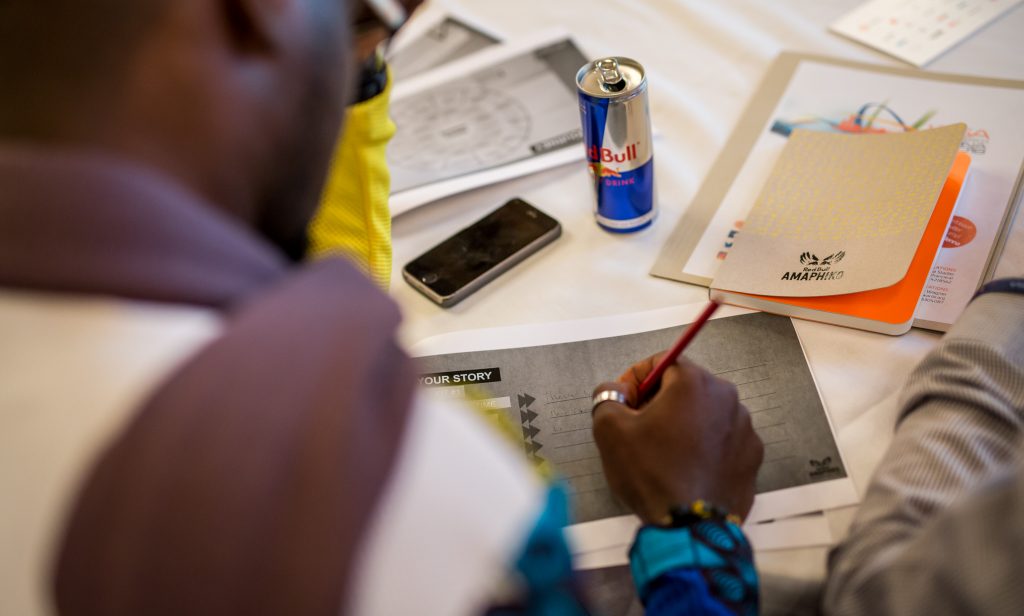 Read about AgroCenta in press:
WSA 2017
WSA 2017 presented a diameter of digital innovation from Chile to Malaysia, from Nigeria to Finland. Be it a miniature AED machine with diagnostic app, an environmental behaviour training game, or a tiny programmable computer that helps/encourages school children to learn to code, the WSA Winners 2017 offer a vast spectre of digital innovation globally. The Winners were awarded at WSA Global Congress 2018, Vienna.
"To drive meaningful and relevant digital innovation, you have to serve local needs and compare with global excellence. With the WSA we recognize innovation of tomorrow already today. This year's winners are an excellent selection of this momentum, matching local solutions to local needs, with global relevance. WSA highlights the diversity and excellence in digital content with impact on society.", WSA Chairman Prof. Dr. Peter A. Bruck states.
Article references: