Hermann Aplogan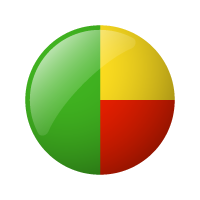 Position: Founder, Senior e-Content & Mobile Apps Adviser
Organisation: MobileTech Consulting
Hermann Aplogan is recognized as a solid business development professional, a global activist and catalyst leader for IT entrepreneurship and youth employment, has over ten years of experience working in those areas at national, regional and international scope, and is highly respected as a thoughtful and intelligent individual who looks for the win-win and comes highly recommended.

He is passionate about Africa, design thinking and technology in a global and localized African context, and the potential smartly designed technologies have to solve African challenges.

Hermann serves as an Eminent National Expert for WSA-World Summit Award, a global flagship initiative within the United Nations to identify the high quality Internet and Mobile content products and applications, and to promote the most outstanding achievements of creatives worldwide in order to develop the Information Society, bridge digital divides and close the content gap. With this in mind, he is tirelessly working since 2004 with the International Center for New Media to empower Creators and Educators of high quality Internet and Mobile content products and applications from his country.

He is also working with Interim Global Solutions (Oxford-UK) as Senior Associate Partner and Country Manager to offer to the talented and experienced African entrepreneurs and startups, a global business services including investment search services involving 100,000+ investors and to provide them with seed funding from the five private equity & business angels conferences that Starlight Capital Inc. and MJSegalAssociates host each year since 2001 in the Grand Ballroom of the Yale Club New York (United States).

Throughout the years, Hermann has gained experience in information technology, new media, entrepreneurship, lobbying and is also skilled in product design, market entry strategies, innovative business models inception, business collaborations (concept to implementation) across all sectors and U.S/E.U funding related projects.

On behalf of Afrique Emergence, a Non-Governmental Organization advocated promoting IT education and entrepreneurship, his current focus is on the establishment of the first high end IT Education and Infrastructure Management Services Training Center and Innovation Hub in Cotonou-BENIN for the technology community as an open space for the technologists, investors and tech companies in the area. This space is a tech community facility with a focus on young entrepreneurs, web and mobile phone programmers, designers and researchers. It is part rigorous entrepreneurial IT training center, part open community workspace (co-working), part vector for investors and Venture Capitalists (VCs) and part incubator.

Hermann is a graduate as Sales Manager, holds a Certificate in Leadership from the Cambridge College and EDC-Education Development Center (Massachusetts-U.S), a Certificate in Business Planning from Laval University (Quebec-Canada) and ITIN School of Management (Paris-France), and won the United Nations International Telecommunication Union's Youth Education Scheme (YES) scholarship made possible by a generous contribution from Vodafone Group Services Limited (UK) for his Beninese university Master Degree in Marketing and Communication.