Ana Serrano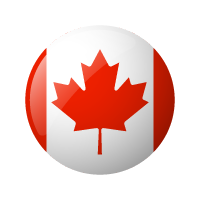 Organisation: CFC Media Lab
Ana is the founding Director of CFC Media Lab, a world-renowned new media research, training and production think tank environment created in 1997 at the Canadian Film Centre (CFC). As director of CFC Media Lab, she provides strategic and creative leadership for all of the Centre's new media initiatives, including the development and production of a diverse range of critically acclaimed interactive narrative projects.
In 2000, Ana produced Canada's first user-generated personal storytelling project – the Great Canadian Story Engine, which has since influenced the development of other large-scale digital storytelling projects around the world. A three-time Canadian New Media Award-winner, including Visionary of the Year, Ana most recently produced Late Fragment, North America's first interactive dramatic feature film which premiered in September 2007 at the 32nd Toronto International Film Festival (TIFF).
Ana is a lead advisor in the digital media practice at MarS and is active on the boards of Artscape, Kapisanan, and several start-up companies focused on interactive entertainment. She adjudicates awards for the Webby, CNMA, and others, and frequently speaks at new media and film festivals throughout the world about the future of storytelling and entertainment.