Baudouin Schombe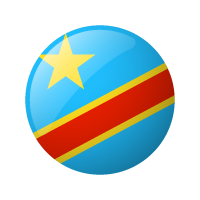 Organisation: Centre Africain d´Echange Culturel (CAFEC)
Country: Democratic Republic of the Congo
Baudouin Schombe is founder and cashier of TICAFRICA and currently working as coordinator for the Center of Cultural Exchange (Centre Africain d´Echange Culturel, CAFEC).
During his career, Baudouin has been active as consultant or expert for many noted organisations (ICANN, Institut Géographique du Congo, Ministère Du Plan, Union Africaine, …) and was working in various different countries (Djibouti, Sénégal, Benin, Tchad, …).
He holds a degree in Information and Communication Sciences in Kinshasa and has obtained many certificates in Internet-Government and e-education.
Furthermore he is member of the Task Force of dot Africa for the African Union and member of the Internet User Community de CANN.