Mohamed Ibrahim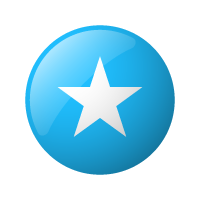 Position: Advisor to Minister of Posts & Telecommunications
Organisation: Ministry of Posts & Telecommunications
Mohamed Ibrahim is the Founding Chairman of ISOC Somalia, the Project Manager of the .so registry, a Research Fellow at University of Melbourne, an advisor to Somalia's Minister of Posts and Telecommunications, the Chairman of the Centre for Research and Dialogue,and Somalia's IGF.
Mohamed  has been in the IT industry for 2 decades; worked at PNG Elcom, Kuwait Oil Company (80s-90s). Also in the Public sector; Victorian Government's Health Supernnaution Board ('80s), and CIO at Peninsula Heath (98-2003). IT strategy Manager at Deakin University, hon senior lecturer at Monash University, Lecturer/EdTech at Higher Colleges of Technology, UAE. [10]
Mr. Ibrahim was contracted to re-establish and modernize the Somalian registry, which has only been active since June 2010; he is leading a number of important development projects.