Catherinerose Barretto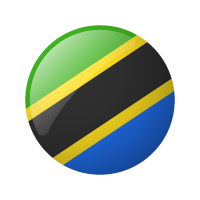 Organisation: Pamoja Initiatives Ltd and Kinu Group Ltd
Catherinerose Barretto is the Co-Founder of Pamoja Initiatives Ltd and Kinu Group Ltd, Dar es Salaam, Tanzania.
She is also the Co-Founder of two organisations one focused on Human Capital Development and Recruitment, the other a social enterprise aimed at building capacity within the ICT entrepreneur community in Dar es Salaam. Catherinerose' experience with recruitment, selection, and training spans over five years from initially working for a recruitment agency before setting up Pamoja Initiatives in 2011.
Her portfolio includes recruitment and training for private sector, multinationals, public sector and Non-Governmental Organisations within the East African region. She is a regular speaker at secondary and higher education academic institutions where she speaks to students about career choices, leadership, and CV writing and interview skills. She works with companies to develop, screen and recruit individuals for graduate and management trainee programs.
Catherinerose partnered with Femtech (South Africa) in 2012 to develop the Femtanz women's entrepreneurship program, which is designed for women who want to grow a technology-enabled business.  The program currently has 12 graduates and 3 certified trainers in Tanzania.
Catherinerose is a Co-Founder of the Kinu Group Ltd (2011) Kinu is a social enterprise, formed by six young Tanzanians with the mission of growing and accelerating the Tanzanian technology and social landscape through capacity building, and developing a culture of collaboration, innovation, entrepreneurship and co-creation. The Kinu innovation space which received start-up funding from Google Inc and The Indigo Trust, offers an open working space, mentorship, pre-incubation, capacity building and training for the ICT community. Catherinerose has developed the Kinu Kids program which focuses on using technology as a tool to enhance learning and grow creative, innovative, confident, problem solvers and thinkers.  She also organises workshops and events for young girls and women to introduce them to careers in ICT and help them understand how to use ICT tools.
Catherinerose is an African Leadership Initiative (ALI) Aspen Fellow 2013. She is the Founding Curator of the World Economic Forum Dar es Salaam Global Shapers Hub. Catherinerose  is currently serving as the Director of Next Generation for the Rotary Club of Dar es Salaam North, District 9211. She is also a member of the Tanzanian Entrepreneurship Ecosystem (TEE) a working group of industry stakeholders that has been established by the Tanzanian Commission of Science Communication and Technology to assess what is needed to create a viable and sustainable entrepreneurship ecosystem in Tanzania. Catherinerose pursued her Bachelors of Science in Political Science at California State University Fresno and Development Studies at the University of Dar es Salaam