Carlos A. Watson Carazo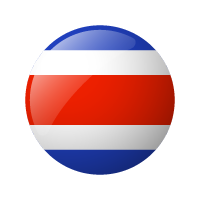 Position: Independent Consultant / Founder & President
Organisation: ISOC Costa Rica Chapter International Foundation
Mr. Watson is an ICT and Internet specialist with extensive experience in project management, market research, competitive analysis, telecommunications regulation.
Mr. Watson was founder and president of the ISOC Costa Rica Chapter International Foundation for Internet Development and Universal Access. He is a contributor to his BSD Certification, which uses BSD Unix-based systems, and he was also a contributor to the Internet Observatory, an international portal that provides information on national approaches to Internet-related public issues.
He worked with the Internet Engineering Task Force (IETF) http://www.ietf.org and worked with some protocols such as MPLS, BGP, DNS, DNSSEC, IPv6, and others. Mr. Watson works with the International Collaboration at CPSR - Computer Professionals for Social Responsibility and the International Collaboration at Internet Governance IG4D - Internet Governance For Development, Youth Coalition on IG. He is a member of WSIS which is a new global movement for digital freedom.
He is also a NOMCON member at Civil Society Internet Governance Caucus Collaboration with some ISP to deploy IPv6 in Costa Rica and a member of ICANN at-Large, including the ICANN Academy working group.
In 2014 Mr. Watson was awarded a Fellowship of US department of state at the University of Washington Seattle. focus at Technology Policy and Management.