Agbor Ashumanyi Ako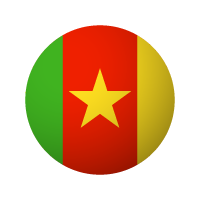 Position: Co-founder and Medical Director
Dr. Agbor Ashumanyi Ako is a young Cameroonian Medical Doctor with missions to use low-cost technologies to save lives. He is community medicine expert with commendable expertise in project management, impact monitoring and evaluation, leadership, health content development and event organisation.
As Co-founder and Medical Director of GiftedMom, he has received several awards and recognitions for the mission carried out with GiftedMom.  Received at the Quai d'Orsay in Paris, Dr. Agbor was received by HE Francois Hollande and endorsed for the great job done in Cameroon. Also awarded by The French President and Malian President in the presence of over 34 African heads of states, the prestigious Digital Africa Awards. Dr. Agbor also won Global Champion World Summit Award (WSA) under the category Young Innovator.
Based on his experiences in the mobile health, Dr. Agbor has acted as a consultant for mobile health solutions for UNFPA, World Bank, the French Embassy in Gabon and many Non-governmental organizations (NGOs). He is keynote speaker addressing issues related to digital technologies, development and leadership.
He is a lover of God, the source of his strength and a music lover, and is a choir director, leading a choir of over 100 choristers for the last 4 years.