Anatoliy Kremenchutskiy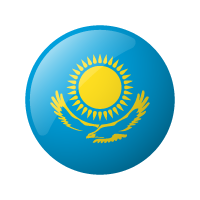 Position: Academician ; Director
Organisation: International Academy of Informatization ; India-Kazakhstan Centre of Excellence in ICT
Anatoliy Kremenchutskiy, academician of the International Academy of Informatization, Eurasian National University rector adviser, India–Kazakhstan Centre of Excellence in Information Communication Technology (IKCEICT), had joined to International Center for New Media in 2005 as the national expert of World Summit Award in Kazakhstan.
He received his engineer diploma of Tashkent Telecommunication Institute in 1979 and finished the post graduated education in 1984 in Moscow Telecommunication Institute.
Dr. Kremenchutskiy worked before in IT R&D in Almaty Power Institute in 183-1984, Tashkent Institute of the railway engineers and Shymkent Chemistry Technology Institute in 1985–1988, as chief constructor in North Caucasus Sevkavelectronmash industrial association in 1988–1991, as director of different software developing firms in 1991–2010, Kaztelecom JS chairman adviser in 2000–2001, National IT JS chief constructor in 2001–2004, Kazakhstan Health Minister adviser in 2009–2010.
Anatoliy as strategic consultant had worked out many IT projects in customs, agriculture, air transportation, HR, resources, records, content, knowledge, ontology, health, web management, sociology, psychology. He has more than 50 scientific articles. Also he is the author of the first in the world Kazakhstan machine understandable communicative format. Anatoly made great influence on exact thinking theory development.
His international activity in IT sphere allows installing and running first supercomputer in Kazakhstan capital Astana. IKCEICT with supercomputer PARAM BILIM had inaugurated by India Prime Ministers Narendra Modi and Kazakhstan Prime Minister Karim Masimov in July 2015.
IKCEICT under his management is collaborate in high performance computing sphere with many local, India, Europe and US universities.
Academician Kremenchutskiy is gathering prominent IT Kazakhstan developers during dozen years and is nominating their best works on World Summit Awards.