Avgi-Maria Atmatzidou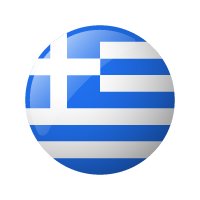 Position: Founder & President
Organisation: Mykonos Multimedia Festival
Avgi Atmatzidou lives in New York and she is a PhD candidate in film and television. She is the Founder and President of the annual Mykonos Multimedia Festival and also a multimedia curator and a journalist.
Avgi is a professional communication specialist with experience in Multimedia, Press, Event industry and IT Tourism.
Her studies are in the fields of Journalism, Communication, Event planning, Psychology and Interactive Multimedia. She is a PHD Candidate in the faculty of Theater and Television in Babes-Bolyai University in Cluj, in Romania.
She is an experienced Film and Tv Production Manager in Greece and also a member of Greek director's guild.
She has more than 10 years experience as a Radio producer and journalist and in 2005 she was the Radio Program director of Radio 1 in Thessaloniki.
For 8 years she was art director in Panorama of Independent Film Makers and in Theater Festival of Artistic expression in TUCTH, in Thessaloniki. She also was Press and Public Relations Manager in the departement of Culture in TUCTH.
For 5 years she was the leader actress, director and producer of the theatre group "Alternative Art Theater Studio", based in Thessaloniki.
She was editor and journalist in news papers, websites, tv programs,magazines e.t.c. from 2000.
From 2008 she is relocated in Mykonos island and she is involved in the Tourism industry as an Operation Manager, Reservations, Concierge specialist, Digital Marketing and Customer Service.
She became very experienced in bookings, event planning and in creating and promoting touristic packages through Social Media and Digital Marketing.
In 2014 she becomes one of the founders of the NGO E-Filiki Eteria, who promotes ancient greek heritage, greek culture and art, digital culture and technology. Right now she is the President and she is the Multimedia Curator of International Mykonos Multimedia Festival.
From 2016 she is the Founder and Ceo in Avgi Events based in New York, but operates worldwide.