Brian Ndyaguma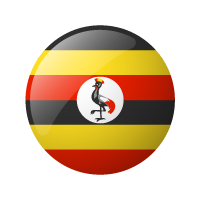 Position: Business Development Manager
Organisation: Hague Institute For Innovation of Law (HiiL.org)
Brian Ndyaguma is a youthful food and banking entrepreneur in Kampala with slightly over 6 years hands-on experience in starting and running business enterprises that directly employ young people between 20 – 30 years in Kampala. He has an equal measure of familiarity with failure and success of starting a business venture in a highly unstructured and overly unregulated business environment that is almost tailored for larger players through his Restaurant and Café – Kahwa2Go and is one of the local leading banking agents for East Africa's Largest indigenous bank. He is born and raised in Uganda but with exposure to the business and innovation environment around East Africa and Europe.
As an innovation enthusiast, for 5 years, Brian has been deeply engaged in incubation and acceleration of high impact innovations in the fields of Law (Access to Justice), Agriculture, and Technovation Girls Program. Business modeling, product market penetration, creating winning teams and scaling are his core strengths. Brian uses his business leadership experience to create mentorship programs that accelerate startups using lean experimentation methodologies.
He's been a judge on both national and international competitions and worked with both local and international innovation hubs including the Hague Institute for Innovation of Law (HiiL), Hive Colab, ResilientAfrica Network (RAN Lab).