Claudinei Martins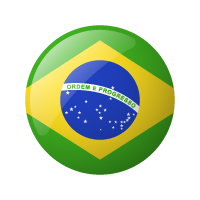 Position: Innovation Technology Researcher and Project Coordinator
Claudinei is the technological innovations researcher at CPQD (a Brazilian IT researcher institute) and has been coordinating and executing several R&D and business projects for private corporations and government.
Also, he has participating in digital and social inclusion projects such as a communication for deaf, screen reader for visually impaired people (desktop and mobile), telecommunications systems to digital inclusion and speech technologies framework for smartphones platform.
He has a degree in Systems Analysis by Pontifícia Universidade Católica de Campinas (PUCCAMP/1993), MBA in business administration by Escola Superior de Administração, Marketing e Comunicação (ESAMC/2006) and specialization in systems development management by Instituto Paulista de Ensino e Pesquisa (IPEP/2007).
Martins has a large experience of project execution to information technologies development in the areas of accessibility, solutions for mobile devices (smartphones and tablets), speech processing technologies (ASR - Automatic Speech Recognition / TTS - Text to Speech) and digital communication.