Daniel Ponce Gandarillas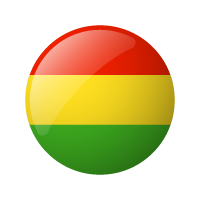 Position: Co-Founder and CEO
Organisation: CityHeroes Inc.
Daniel Ponce G is a passionate businessman with more than 13 years of experience as a tech entrepreneur. He is the Co-Founder and CEO of CityHeroes Inc. (CityTroops), a company based in San Francisco, USA and Bolivia.
Daniel has always been involved in the community, he was speaker at the United Nations (UN) – ECOSOC Innovative communities in NY, speaker at TEDx Santa Cruz de la Sierra, recognized as a MIT Innovator under 35, participant at the World Economic Forum's New Champions in China, and part of many international networks such as WEF Global Shapers and Westerwelle entrepreneurs' community.
CityHeroes was founded in 2013 with the vision of using technology to build better cities. Furthermore, with its main product CityTroops (2015), the company helps organizations to better manage their field teams and to efficiently process and execute the activities and information generated in the streets.
By combining web, mobile, and even hardware technologies (IoT), CityHeroes helps private companies and public agencies across the globe to increase their field teams' efficiency by more than 91 per cent. CityHeroes Inc. has been selected as one of GEW's 50 most promising start-ups and has been part of the StartUp Chile, Seed Brazil and Tumml San Francisco acceleration programs. It is supported by Westerwelle Foundation in Germany and Tumml Ventures.