Daniel Stern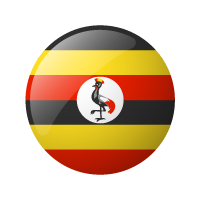 Organisation: Mobile Monday Kampala
Daniel Stern has worked in the area of ICT4D in sub-Saharan Africa for fourteen years. As Director of the NGO, UConnect he oversaw the distribution of thousands of refurbished computers to hundreds of schools by social entrepreneurship. The installation of the LAN at Uganda's education ministry headquarters in 2000 was a first, with dozens of officials connected to the Internet. Hundreds of officials, teachers and students were trained in its use. Uconnect provided access to affordable quality learning by Web technologies, and thus nurturing creativity in underserved communities by a variety of technologies they helped to pioneer. Sneakernet is a recent addition to the repertoire. Overarching guiding principles are that projects should be sustainable, scalable and replicable.
Daniel was a founder member of the Geneva Chapter of ISOC and DevSIG. He helped establish and continues to advise on the Uganda Internet Exchange Point (UIXP), and promotes cyber security and IPv6 implementation and the establishment of BPO
instrastructure in Uganda and East Africa. He is active in the Uganda Linux User Group (LUG), and is on the Advisory Board for ELATE (eLearning and Teacher Education), at Makerere University.
Daniel organizes ICT conferences and exhibitions and regularly presents papers on ICT and M4D, advises on Internet governance, and NIIS. He is Director for Mobile Monday Kampala, co-founded mHealth Uganda, working with a teams from Ministry of Health, UNICEF, telecommunications companies, acedemia and NGOs on a project to reach out to improve the health of mother and child at the village level by providing mobile services to Community Health Workers. He recently joined the Board of Directors for Hive Colab, is National Expert for the WSA. Daniel is on the Editorial Board for the Global Education Review and recently accepted to join the Board of Extensia as a Non-Executive Director, organizing the Innovation Africa Digital Summit and other similar events.
Daniel is passionate about the prospects for improving the lives of the people in rural areas of the developing world through mobile applications. Other interests include singing, skiing and Shakespeare.