David Shelters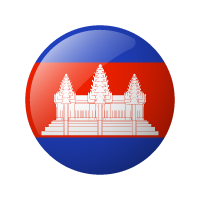 Position: Entrepreneur-In-Residence
Organisation: Mekong Strategic Partners
David is currently Entrepreneur-In-Residence (EIR) for Mekong Strategic Advisors, an investment and corporate advisory firm that covers the Greater Mekong Delta Region. MSP is also General Partner of the Smart Axiata Digital Innovation Fund (SADIF) and David is responsible for advising the portfolio ventures of the fund.
David possesses over 25 years of entrepreneurial experience as a co-founder, CFO and board advisor to numerous tech start-ups in both America and Asia. For twelve years David was an active community-builder and advocate in the Thai startup scene frequently participating as a keynote speaker, moderator, panelist and pitch judge at local start-up events and serving as a mentor to numerous startups. Additionally, he has lectured on entrepreneurship at several of the leading university programs in Thailand. Recently David re-located to Cambodia where he continues his community-building and university lecturing activities.
In 2013 David joined the WSA family when he was invited to speak and serve as a Finalist Judge at the World Summit Awards held in Colombo, Sri Lanka. Following the event he successfully petitioned for the establishment of a National WSA Nomination Committee in Thailand. Since 2013 David has performed as both a WSA National Expert and Global Jurist. In 2021 David commenced serving as a WSA National Expert for Cambodia, helping assemble the first WSA national nomination committee in Cambodia.
In addition to the World Summit Awards David has served several other international organizations in the capacity of local representative, research contributor, speaker and advisor. Currently David is a Regional & Innovation Expert for the International Telecommunications Union (ITU) specializing in entrepreneurship and stakeholder collaboration. In this capacity Dave has conducted workshops at various ITU member countries and has completed two major ITU publications- A toolkit on Accelerating Digital Innovation & Entrepreneurship and an Asia Pacific Regional Report on Good Practices. Other international organizations David has worked with include the World Bank, Seedstars World, Asia Foundation, Three-Day Startup, Startup Grind, the Global Startup Genome Project and Global Entrepreneurship Network.
David is a John Wiley published author who has written extensively on start-ups and startup ecosystems. David has three full-length books to his credit including his latest book, Building Startup Ecosystems. Recently David was a contributing writer to Ecosystem Arabia by best-selling author Amir Hegazi. In the book David is frequently cited and featured as a global thought leader in Startup Ecosystem Building.