Dimitar Jovevski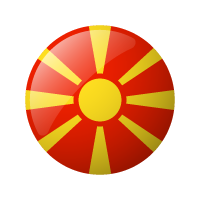 Position: Associate Professor
Organisation: University "Ss. Cyril and Methodius"
Dimitar Jovevski, Ph.D. is an Associate Professor at University "Ss. Cyril and Methodius" in Skopje, Faculty of Economics-Skopje, where he teaches Digital marketing and Social media marketing in the undergraduate studies and Digital application and tools in postgraduate studies.
His teaching and research is focused on Social media marketing (Facebook and Instagram advertising, Google keyword and display advertising), SEO (Search Engine Marketing), Digital sales funnels, Digital analytics, Content design and creation, performance advertising.
Dimitar Jovevski is actively involved and helping a lot of companies and start-up to grow and scale up. Himself, he is a founder of a software development company and digital marketing agency PIKSEL.MK where he is practicing on a daily basis all of the relevant digital marketing tools. He has closely worked with a lot of companies in North Macedonia and abroad like, Philip Morris Macedonia, Roche Holding AG, BiMilk AD, Cineplexx Macedonia, University of Ljubljana – School of Economics and Business, InPlayer e.c.t.