Dorothy Gordon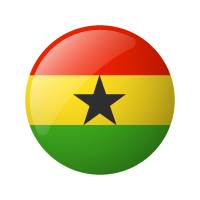 Organisation: Technology for Development Consultant
Dorothy K. Gordon is a specialist in technology for development. She has over two decades of leadership in diverse projects and programmes to support Africa's move from technology consumption to creating technology designed to meet the continents needs.
She provides consulting and advisory services to government, private sector, and civil society. The focus of her work from capacity development; digital inclusion projects; innovation (including support to technology start-ups, digital content creation, copyright and intellectual property); gender and IT, and cyber-security.
Her work as a specialist in international development spans over 30 years with increasing leadership and management responsibilities. Her extensive experience within the United Nations is complemented by work in the private sector and with civil society organisations globally. She served as the founding Director-General of the Ghana-India Kofi Annan Centre of Excellence in ICT from 2003-2016 and currently serves as an Associate Fellow with Chatham House. She is actively involved at Board and advisory level in a number of global organisations working on defining our digital future. These include the World Summit Awards, Creative Commons, Global Commission on Internet Governance etc. She serves on the editorial board of the Journal of Cyber Policy as well as the International Journal of Gender Science and Technology.
The present direction of her work relates to how best ICT can be 'owned' by developing countries. Capacity-building must set a sound foundation for innovation and cutting-edge research both to improve overall competitiveness as well as identify solutions for survival. She holds degrees from the University of Ghana and the Institute of Development Studies (IDS) of the University of Sussex, UK.