Dr. Milad Sebaaly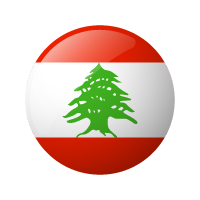 Position: Founder and Managing Director
Organisation: Global Learning
Founder and Managing Director of Global Learning, the Middle East leader in eLearning Solutions, Dr. Milad Fares Sebaaly has played a key role in shaping the face of virtual education as we know it today in the Middle East.
Dr. Sebaaly was behind the launch of several start-up companies in the Middle East region specialized in technology and learning, and the design and successful implementation of several leading projects, both in education and corporate sectors.
Dr. Sebaaly is now an International figure in the area of Technology-enabled Learning. As a Founding member of Learning International Networks Consortium (LINC) at MIT, and of the Federation of International Robot-Soccer Associations (FIRA), he participated and organized a number of high-level International Conferences, in more than 20 countries.
Dr. Sebaaly invented new models of Private Public Partnership in the Educational and corporate sectors. He played a major role lately in inventing new measurement and development tools for injecting critical thinking and 21st century skills into learning and development programs at various levels.