Eloisa Peñalosa Tinio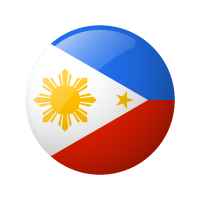 Organisation: Philippine Society of Information Technology Educators (PSITE) Foundation Incorporated
Co-Founder – Philippine Society of Information Technology Educators (PSITE) Foundation Incorporated – the largest nationwide IT-related organization in the Philippines.
Co-Founder – Philippine eLearning Society (PeLS) – a national society of educators involved in e-learning.
Have served on the Board of Trustees of:
• Coordinating Council of Private Educational Associations (COCOPEA) – a national federation of national associations representing the five major sectors of private education in the Philippines
• Technical Vocational Schools Association (TVSA) – a Philippine association of education and training institutions engaged in the delivery of technical vocational education and training (TVET) programs
• Philippine Computer Society (PCS) – a national society of individuals professionally engaged in computer-related and information technology-related occupations
Served as the founding Executive Director of the PCS Information and Computing Accreditation Board (PICAB) – the body within the Philippine jurisdiction that is responsible for the accreditation of professional computing and information technology academic degrees in alignment with the Seoul Accord
Have served as Liaison of the Philippines to the International Vocational Education and Training Association (IVETA)
Provides training/consultation services related to the ISO/IEC 27001 (Information Security Management System) Standard (PECB Certified ISO/IEC 27001 Lead Auditor)
Accommodates invitations to serve as researcher, writer, editor, speaker, presenter, trainer, assessor.