Goran Pastrovic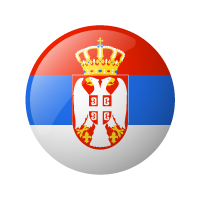 Position: Senior Program Manager
Organisation: Equilibrium Int
Nowadays consultant in different areas of public administration reform, quality management, digital transformation.
Programme Manager as of November 2014 in the Regional School of Public Administration (ReSPA), the innovative center of inter-regional cooperation among the Western Balkan countries. Previously i.e. from September 2011 until November 2014 has been assigned to a position of Training Manager. From December 2015 until July 2016 temporarily assigned on a position of Director a.i.
He has more than 14 years of experience in project development, management, coordination and consulting through involvement in development and implementation of institutional, financial and strategic development. Through his elevating career Mr Pastrovic has managed national teams of experts and ensured timely delivery of project outputs and outcomes.
He has experience of working with national and international programmes enabled in specific fields such as: Capacity building, Strategic planning, Project development implementation, Monitoring and Evaluation. In early stages of his career, during the period of 2000 – 2002, Mr Pastrovic was involved as a PLA trainer in Serbia project funded by SIDA. Later he has been engaged as Regional coordinator within UNDP GEF DRP ICPDR project in the 6 lower Danube countries. In 2006 onward Goran was appointed national Expert in a EU funded project dealing with MAFWM and related strategic documents. In recent years he was involved as a national expert in the preparation of DANIDA initiatives (in Serbia), World Bank related project initiatives, USAID capacity building programme and other intergovernmental initiatives as short and long-term expert.
Goran Pastrovic graduated from the Faculty of Agronomy in Belgrade, Serbia in 2002 and finished the advanced studies in Sustainable Development in Italy in 2002/03. In 2009 he finished an MBA (Master of Business Administration) course subsidized by the European Union TEMPUS, at University of Belgrade, Serbia. Through his collaboration in different projects Goran has gained experience in providing technical assistance to central governments aimed at building institutional capacities.