Herman van Oorschot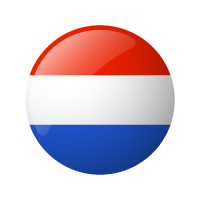 Position: Media enterpreneur
Organisation: Fullmoon Interactive Solutions
Herman van Oorschot (1955) is a media entrepreneur, publisher, interactive media/communications specialist and consultant. Trained at the University of Amsterdam as a business administration professional, he soon found out that his real passion was in publishing and information processing, especially the way in which computers are continually changing the way people work and live. He learned to appreciate the power of storytelling to guide the processes of change. The internet brought all these together.
Herman van Oorschot is a serial entrepreneur, setting up DentalTube, a video based online platform for dental professionals (2009); Media Consulting Group Amsterdam (2009); Fullmoon Interactive Solutions, online agency (1999); Maki Media, digital information service on electronic media for children (1998-2003); CD Media Review, trade magazine for the emerging CD media market (1992-1993); Clipboard Publications / Win Magazine (1991-2001), Van Oorschot & Partners, Editorial agency for multi channel publications (1989-2003). He was a publisher for Wolters Kluwer in charge of computer publications such as Software Magazine (1985-1989). And a research fellow for the Dutch National Hospital Institute (1982-1985).
Herman van Oorschot is chairman of the business club Communication Chapter in Amsterdam, member of the editorial board of the magazine for Dutch Dentists and a former board member of the publishing house Keesings Historisch Archief.