Hussein Ayoub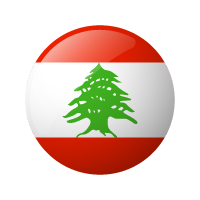 Position: Senior Consultant, MEA
Organisation: EDT & Partners
Hussein is an experienced consultant in the digital transformation consulting field with a specialization in educational technologies.
Hussein acquired his bachelor's degree in Business Administration, specializing in Information Technology Management from the Lebanese American University (LAU) and an e-Government Diploma from the e-Governance Academy in Estonia. He developed his career with initial footsteps in the humanitarian sector at the Norwegian Refugee Council in Lebanon. His professional experience expands across diverse functions and international engagements starting at Microsoft, Tyconz, Stichting SPARK, iET, the Arab Internet and Telecom Union, the Professional Computer Association in Lebanon.
Today, Hussein serves as a Senior Consultant for the EMEA region at EDT&Partners, First Advisor to the EdTech Syndicate in Lebanon, as well as a Mentor & Advisor to several start-ups in the Middle East region.
Hussein, therefore, believes that his purpose is to widen access to such learning opportunities for people in the EMEA region in order to improve growth opportunities for learners in the region through the power of digital learning.