Hussein Ayoub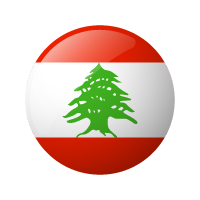 Position: Director Middle East & Africa
Organisation: EDT & Partners
As a professional with a wealth of experience in the education business, EdTech, and innovation sectors, Hussein currently holds the esteemed position of Director for the Middle East & Africa at EDT&Partners, a leading global consulting firm specializing in education and educational technologies. In this role, he expertly guides clients through the constantly evolving landscape of education and technology, helping them to identify and capitalize on new opportunities for growth and success.
In addition to his role at EDT&Partners, Hussein also holds the distinction of being a National Expert at the World Summit Awards (WSA). In this capacity, he plays a crucial role in identifying and promoting local digital innovations that have the potential to positively impact society. He is also an active member of the community, regularly serving as a consultant and advisor to various NGOs and local community organizations in Lebanon and the Middle East.
Hussein is deeply passionate about mentoring young professionals and startup founders as they navigate their careers and build successful businesses. He possesses a wealth of knowledge and understanding in the field of education business, EdTech, and innovation, and is dedicated to utilizing his expertise to empower individuals and organizations to achieve their full potential.