Ian Lorenzen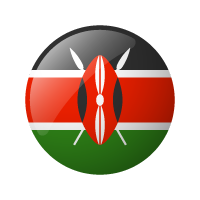 Position: Executive Director and Partner
Organisation: Growth Africa
Ian Lorenzen is Executive Director & Partner at GrowthAfrica (www.growthafrica.com), a leading (East) African impact accelerator for post-revenue, ambitious, innovate and scalable ventures. GrowthAfrica was established in 2002 in Nairobi and has since 2012 run 12 acceleration programmes graduating 128 ventures and 248 entrepreneurs across Kenya, Uganda and Ethiopia. At GrowthAfrica he is responsible for the organisation's advisory services, investor relations, impact tracking and analysis, resource development, communications and projects.
Ian is an entrepreneur and innovator by heart and mind and has co-founded a couple of businesses and worked with entrepreneurial ventures in Denmark, Philippines and East Africa. He is Danish by birth but has made East Africa his home. The East African journey started in 2000 in Uganda when he joined the team spearheading the continental expansion of the emerging markets IT company Metrocomia.
The work with GrowthAfrica kicked off in 2003 with a role and responsibilities centred on the facilitation and development of business partnerships and knowledge transfer between primarily Nordic and East African SMEs.
From 2008 to 2011 Ian stepped out of GrowthAfrica to experience what it meant to work in a larger international company. He worked 1 year in Denmark and 3 years in Kenya with the Danish medico company Radiometer (www.radiometer.com) establishing and developing a distributor network in Eastern and Southern Africa, business and project development plus managing Danida supported partnership projects in Egypt, Nepal, Uganda and Tanzania.
Ian rejoined the leadership of GrowthAfrica early 2012 driving the project and advisory services plus the development of the infrastructure and resources required for the scaling of GrowthAfrica and its activities across Africa.