Isabelle Robertson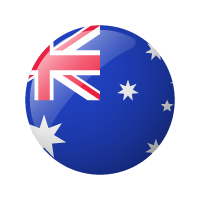 Position: Digital Community Engagement
Throughout life, care for the environment, the people, and the societies that shape it have been Isabelle's guiding principles. A Bachelor of Geography and Graduate Diploma in Management of Natural Hazards, combined with five years of experience in sustainable community development, has equipped her with a strong understanding of how businesses can be profitable, environmentally and socially sustainable, and leave a positive impact.
After working in motorsport management for four years, Isabelle started working with the Deutsche Gesellschaft für Internationale Zusammenarbeit (GIZ) in cooperation with the European Union and the United Nations in rural development in areas of Albania, Kosovo, North Macedonia, and Bosnia & Herzegovina. This work has been heavily dependent on the use and fostering of digitalization and innovation within stakeholder networks and steering projects through the UN SDGs and Global Sustainability Tourism Criteria frameworks.
In 2021, Isabelle joined the World Championship Air Race as their Sustainability & Legacy Manager where she developed their CSR strategies focusing on Carbon Footprint, ecological impact reduction, and the creation of a carbon offset program.  Additional to the role was the development of a Science Technology Engineering and Math program to inspire the next generation of aviation professionals specifically focusing on improving diversity, access, and inclusion within the aviation sector.
For the past 2 years, Isabelle has been working for Red Bull Media House as a Content Manager and has a solid understanding of the importance and influence of digital communication.