Israel Oyenigbehin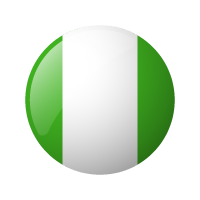 Position: Project Manager
Organisation: Digify Africa
My name is Israel, I'm a dynamic and forward-thinking individual with a passion for digital innovation and a strong commitment to making a positive impact in my community and beyond. Through my affluent experience with Digify Africa, I have had the privilege of witnessing how Digital skills and innovative thinking can bridge the employment gap.
Digital transformation has revolutionized the world, it has propelled us into an era where technological advancements have become essential for the progress of societies and economies alike.
As a newly appointed WSA Youth Ambassador, I'm hoping to bring a fresh perspective and a deep understanding of how technology can transform lives and communities for the better. I aspire to share my knowledge and experiences with others, advocating for digital literacy and inclusion on both regional and international platforms.
Join me on this exciting journey as a WSA Youth Ambassador as preach the charge for digital innovation and positive change, exemplifying the spirit of youth-driven impact in the digital era. Together, l believe, the future is bound to be brighter and more connected.