Ivo Ivanovski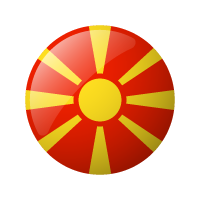 Position: Director of M&A, International Affairs and Regulation
Organisation: Telekom Austria Group
Ivo Ivanovski (40) is Director of Group Regulatory & European Affairs as well as Merger & Acquisitions in Telekom Austria Group. He was elected by the Macedonian Parliament as the republic's first Minister of Information Society and Administration and served for nine consecutive years.
In 2015, Ivanovski resigned from his government position to continue his career back in the private sector as Head of Governmental & Regulatory Affairs for Europe of América Móvil. He holds a bachelor degree in Computer Sciences and Engineering from the Ohio State University and a master degree in Computer Sciences from Franklin University.
Currently he is a member of the Advisory Committee of the World Information Technology and Services Alliance.