Jan Schwaab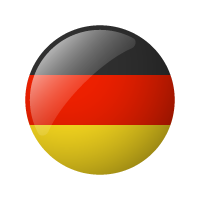 Position: Head Digital Transformation in Africa
Dr. Jan Schwaab ist als Manager, Berater und Systemischer Coach in der internationalen Zusammenarbeit tätig. Seine fachlichen Schwerpunkte sind Digitalisierung, Wissensmanagement und organisationales Lernen.
Seit 2017 leitet er für die Deutsche Gesellschaft für Internationale Zusammenarbeit (GIZ) das regionale Projekt "Tech Entrepreneurship Initiative 'Make-IT in Afrika'". Ziel des Projekts ist es, junge Unternehmen in Ost- und Westafrika zu stärken, um mit Technologie-Innovationen wirkungsvolle Beiträge zur nachhaltigen Entwicklung, Wachstum und Beschäftigung leisten.
2015-2017 leitete er das Beratungsvorhaben "Digitale Welt". Dieses unterstützte das Bundesministerium für wirtschaftliche Zusammenarbeit und Entwicklung (BMZ) bei der Erarbeitung und Umsetzung seiner Digitalstrategie und hatte eine Lab-Funktion für digitale Innovation.
Zwischen 2004 und 2015 leitete er in der Deutschen Gesellschaft für Internationale Zusammenarbeit mehrere Kompetenz-Center für Informations-, Kooperations- und Wissensmanagement und baute die Akademie für Internationale Zusammenarbeit (AIZ) mit auf. In seiner Verantwortung hat das Unternehmen mehrere Auszeichnungen für Wissensmanagement erzielt.
Davor war Dr. Schwaab als Berater mit Schwerpunkt auf Umwelt und Infrastruktur tätig. In dieser Funktion leitete er mehrere Projekte und koordinierte das "Internationale Aktionsprogramm für Erneuerbare Energien" auf der internationalen Ministerialkonferenz "renewables2004".
An seine akademische Ausbildung in der Betriebs- und Volkswirtschaftslehre an der Johannes Gutenberg-Universität Mainz schlossen sich mehrjährige Forschungs- und Lehraufträge zur ökologischen Ökonomie an. Dr. Schwaab ist Beiratsmitglied beim "Potsdam Centre of Public Management" und der "Yale University Governance, Environment and Markets Initiative" sowie Schirmherr mehrerer Universitätspartnerschaften, die in der GIZ-Initiative "Zwischen Hörsaal und Projekt" zusammen geschlossen sind.