Jason Muloongo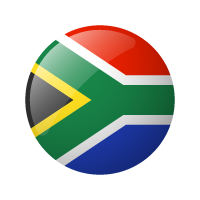 Jason Muloongo is a South African digital native, engineer, freelance web developer, founder, open minded person, project manager, innovator, early adopter, gourmet and future adventurer.
In 2009 Jason founded Blu-uni Mobile, a company focused on using digital tools to bridge the gap in education between the rich and the poor. In 2012 after 3 years of ground work and experimentation, Jason and his team received funding from investors that has turned his company into a benchmark education and training technology company (Funda Online) in South Africa. Funda's vision is to spread innovative and engaging quality education and training methods across Africa.
In 2012 Funda created a platform that aggregated and organized resources to aid final year high school students prepare for their national examinations in Mathematics and Science. This success is what led to Funda's investment in 2012.
With a background in Aeronautical Engineering, problem solving and attention to detail, come naturally to Jason. He has completed computer-programming, systems engineering and design courses that have helped him develop a critical mind that knows how to manage innovation.
As a junior engineer he has worked for some of the countries best companies designing and developing aircraft components and programs to improve flight performance. He served as chairman for the University of Witwatersrand in 2011/2012 where he guided the university to their first inter-varsity remote control aircraft win. He also has been on national television showcasing the Aerospace Dream – a show promoting Maths and Science, targeted at high school students.