Jehan Ara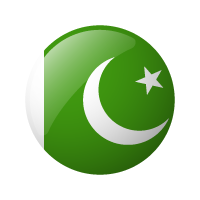 Organisation: Pakistan Software Houses Association for IT & ITES (P@SHA)
Jehan Ara is the President of the Pakistan Software Houses Association for IT & ITES (P@SHA. She has been spearheading efforts at P@SHA for the past 10 years during which time she was responsible for developing the P@SHA brand and for creating linkages between P@SHA and local and international partners.
Jehan has 29 years' experience in Marketing, Communications and Interactive New media in Hong Kong, the Far East, the UAE and Pakistan. She is a motivator, an entrepreneur, a mentor, a social activist and a strong propagator of extending the power and use of Information and Communication Technologies beyond pure traditional business, to empower and enable communities.
Advocacy through the use of cutting edge technology is one of Jehan's passions. Using technology Jehan has brought together young people in IT and Business on a common platform. She has worked to bring together IT practitioners, bloggers, activists, innovators and citizen journalists who now work on common causes and projects whenever the need arises strengthening each others' abilities to deliver.
Using Social media – Facebook, blogging, video casts and Twitter – Jehan has highlighted the need for harnessing technology to combat social problems, for empowerment of women and to advocate for legislative reform.She is a regular speaker at seminars and conferences and at colleges and universities across Pakistan and the region. She also writes for various industry publications.