Kamran Agasi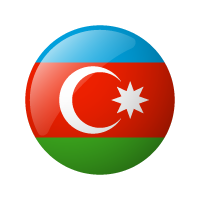 Position: Director of Innovations Center
Organisation: Innovations Center Azerbaijan
Kamran Agasi has over 15 years of international experience of working in public and private sectors. Kamran currently leads Innovations Center, a new government start up that is aimed at introducing new innovative solutions and advanced technologies in public sector and beyond.
Kamran has significant strategy consulting experience, and apart from numerous consulting projects, he spent five years at Strategy and Business Development Directorate at Royal Dutch Shell providing advisory services to Executive Committee and Shell global businesses, through the use of scenario planning tools. During his time at Shell Scenarios team, Kamran was involved in a number of strategy review projects, and was part of the core team in developing Shell Global Scenarios to 2025 and Shell Energy Scenarios to 2050.  He also worked as a Research Fellow at Columbia University, within the Center for Energy, Marine Transportation and Public Policy.
Kamran holds a master's degree from London School of Economics in Theory and History of International Relations, and Bachelor's in Russian Language from the University of Slavonic Languages in Baku.