Ligia Pasqualin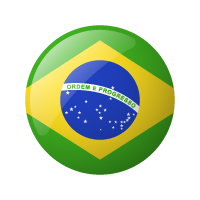 Position: Lecturer; coordinator
Organisation: FH Joanneum University of Applied Sciences; International Project INNOVAT – Innovative Teaching across Continents.
In the past 10 years, I have been acquiring and coordinating EU-funded projects in the topics of Internationalization, Innovation of Higher Education and Female Entrepreneurship. Currently fascinated about the digital transformation in Higher Education and coordinator of Innovat project - Innovative Teaching across continents.
My experience in teaching includes facilitating lectures in bachelor and master programs in topics related to Business Development, Strategy and Innovation as well as undertaking applied projects with local and international companies. I gained profound intercultural experience from living and working in different countries on short and long term assignments, like in Brazil, Spain, Chile and Austria, among others.
Besides academia, I have worked in the advertising business for 8 years in Brazil, where I am originally from. I was also proudly part of the ideation and business design team of three exciting companies (Reach Innovation Consultancy, AT-2016, Find Your Power, US/South Africa-2015, Dandelion Consultoria, BR-2011). Altogether accumulating more than 18 years working experience.