Ljubica Drača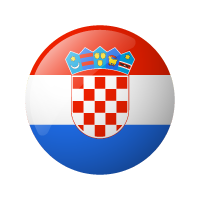 Position: Court interpreter and translator
Organisation: Private language tutor
Ljubica Drača is from Vukovar, Croatia but currently lives and works on her research in Munich, Germany. Most of her current work is outside of her official, professional field and leans towards translation and marketing in multiple languages.
Originally, she graduated in 2011 at the University of Banja Luka, Department of English language and literature, and after that worked in the teaching field for a couple of years. In 2015 she gained her Master's degree at the same University, with focus on second language acquisition and needs of students with visual impairments and blindness.
Her career path later developed more in translation and interpreting, but also creative writing and publishing as well as media and marketing. However, she continued her research in second language acquisition, psycholinguistics, and neurolinguistics and is working on starting her PhD research and thesis. In the past few years, she published numerous scientific papers in English, including her Master's thesis as an independent monograph with the help of a Belgrade NGO. In 2018 this edition was translated into and published in her mother tongue and Braille by the Center for blind and visually impaired youth in Sarajevo. Her artistic works brought her many rewards for writing poetry, short stories, and columns for numerous online media, including being published on the MladiInfo platform.
Being relatively fluent in multiple languages inspired her to start promoting her current everyday work as well as her professional and amateur hobbies on her website as well as on social networks. It also influenced her further development in marketing, online marketing, sales and customer service areas of expertise. Though her project of writing and publishing her first novel or book of poems is a constant work in progress, she has still not come of the world of anonymity.
Her interests and works of personal (and her past research) importance are available here: