Luísa Franco Machado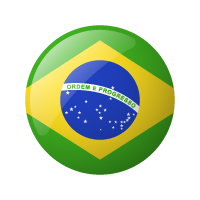 Position: UN Young Leader
Luísa Franco Machado has several years of experience as a social sciences professional with a strong public policy background and rigorous research skills. Luísa focuses on human-centric and responsible ways to use technology for socioeconomic development.
In 2022 Luísa was appointed by the United Nations a Young Leader for the Sustainable Development Goals as a result of her activism for digital rights and data justice for all. In 2023 she made it to the Future Minds 25 under 25 list for STEM and innovation.
Luísa is a Junior Advisor at GIZ in the Data Economy Flagship Project. Through a multistakeholder approach, she has also worked with several key actors in the digital field, including the UN, OECD.AI, the National Development Bank of Colombia (Findeter), the Organization of American States (OAS), the French Interministerial Directorate for Public Transformation (DITP), amongst others.
Luísa holds a Master of Public Administration (MPA) from the London School of Economics and Political Science (LSE) and a Master of Public Policy (MPP) from Sciences Po Paris, both awarded with the highest honors. She also holds a Bachelor's degree from Sciences Po Paris in Politics and Government with a concentration in Euro-Latin American studies.