Macky Dramou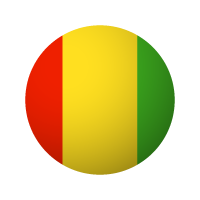 Macky holds a bachelor degree in Accounting from Asia e University in Malaysia. He is passionate about Education, learning and cognitive development. He was the Vice Head of CIMA Young Leaders, an NGO powered by the Chartered Institute of Management Accountant with the aim to deliver Green Finance awareness and financial literacy to university students across Malaysia.
He held a Graduate Research Assistantship for the World Bank Group and has been a French Community Tutor for 3 years to students across the world. He is a founder of the DOME. An EdTech superapp. His passion lies in pioneering a new era of education for the vibrant communities of Guinea and Sub-Saharan Africa.
His founding journey began with a simple yet powerful idea: to bridge the gaps in education, linguistic, technology, and opportunity that persist in the SSA region.